Frozen Body of Mont Blanc Climber Patrice Hyver Found After 32 Years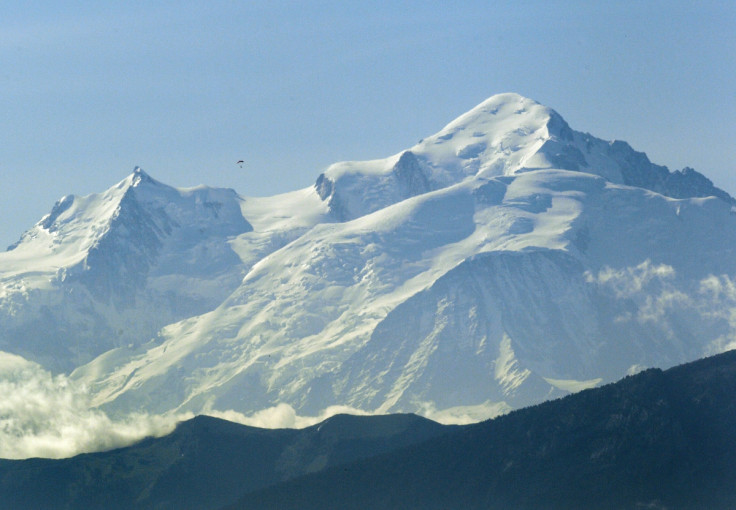 The frozen body of a climber who went missing 32 years ago has been found in an Alpine glacier.
Patrice Hyvert was 23 when he vanished while attempting to climb one of the Mont Blanc massif's second largest peaks.
His body was found last Thursday on the Talefre glacier, still wearing skis and with his ID in the wallet in his pocket.
"We were alerted by a climber that he had found a body on the glacier," Captain Patrick Ribes of the Chamonix gendarmerie rescue service told the Guardian.
Hyvert's father said that he would have preferred him to have been left in his icy grave, as the family has started to grieve anew.
"I'm a mountain man, and I would have preferred him to stay up there," Hyvert's father, now 82, told RTL radio. "He was better on a mountain than in a coffin."
After his cremation, the family will return to the site where the body was found to scatter his ashes.
Climbers die every year on the range's dangerous terrain, though their bodies are usually recovered when the ice thaws.
On Hyvert's climb on March 2, 1982, the conditions were at first perfect for mountaineering, but the weather rapidly deteriorated as a snowstorm descended.
Hyvert had initially intended to scale Nant Blanc, then ski back down the Couturier corridor.
Another experienced climber, Jean-Marc Boivin, set out to scale the Grand Charmoz mountain at the same time.
The conditions hampered rescue efforts, but Boivin was rescued two days later when conditions settled. Hyvert's body lay undiscovered for decades.
It is believed that Hyvert fell down a crevasse after completing the ascent, when returning down the other side of the mountain.
His father said: "Mountains were his passion. I thought I would be dead before they found him."
© Copyright IBTimes 2023. All rights reserved.