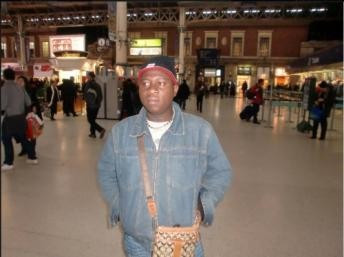 A gay Cameroonian man faces deportation from the UK despite warning he could be killed back home.
Valéry Ediage Ekwedde came to the UK to seek refugee status, but his application was turned down.
He arrived in the UK in November 2011, claiming he fled from Cameroon after being persecuted because of his sexuality.
The 26-year-old is now set to be deported to Douala on 3 July.
Ekwedde and his supporters say he should be allowed to stay in the UK since his life is at risk in Cameroon, where homosexuality is illegal.
In an interview with Radio France International, Ekwedde said he is being held at a detention centre for illegal immigrants in Harmondsworth, near London's Heathrow airport.
He fears he will be persecuted if he returns to Cameroon.
"If I go back there, my life is really in danger," Ekwedde told RFI in a telephone interview. "I feel very bad and depressed about it because my life is in danger. They will kill me over there."
Ekwedde was first set to be deported on 5 May, but the move was abandoned after he refused to board the plane for Paris, where he was due catch a connecting flight to Cameroon.
He also reportedly warned the plane's pilot that he would "make a fuss" if he was forced to get on board and the pilot declined to carry him as a passenger.
His supporters say his partner in the UK wrote a letter to the Home Office confirming the status of their relationship.
Despite Ekwedde and his partner insisting that he is gay, the UK Border Agency found "no credible evidence" to back up their claims..
At the time of Ekwedde's initial deportation, an agency spokesperson said: "We and the courts found that this individual is in no need of asylum. When someone is found not to have a right to be here, we expect them to leave voluntarily. If they fail to do so, we will seek to remove them.
"We have already changed our guidance to ensure that we do not remove individuals who have demonstrated a proven risk of persecution on grounds of sexual orientation. When someone needs our protection, they will be given it."
A 2011 US state department human rights report found that homosexuals in Cameroon face "pervasive societal stigma, discrimination and harassment, as well as the possibility of imprisonment".
Three men were sentenced to five years in prison in Cameroon in November for engaging in homosexual activity.
A gay rights workshop in the capital Yaoundé was also shut down in April, after authorities discovered the human rights under discussion related to sexual orientation.