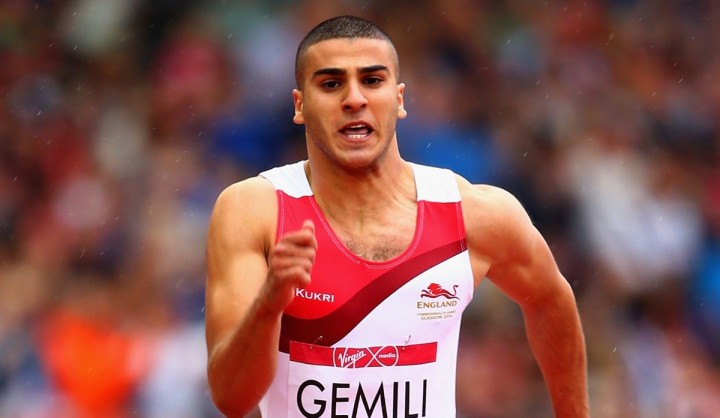 Preview of day five of the Glasgow 2014 Commonwealth Games.
Where to Watch Live
Full coverage of the 20th Commonwealth Games from Glasgow is available on BBC One, BBC Two, BBC Three, BBC Online and BBC Radio Five Live.
Athlete to watch
Adam Gemili: In the absence of Usain Bolt from his staple event, it's the chance for one of the new breed to claim a major title. After qualifying fastest for the semi-final, England's Adam Gemili is the favourite for gold as one of three Team England athletes in contention. The 20 year old is aiming to become just the sixth Briton to dip under 10 seconds, and will surely have to reach those heights if he is to claim a first major title.
Event to watch
England v Australia: Another Ashes battle to sink your teeth into and this time it comes from the National Hockey Centre, where gold medal favourites Australia take on unbeaten England. Both teams have won all their pool matches so far, with the Aussies – three-time Commonwealth champions – having scored 22 goals without reply. England have nervously overcome Wales and Malaysia and require a more convincing performance to clinch a third straight win.
Anything else?
Nick Matthew and James Willsdrop square off in an all-English men's squash final, while Laura Massaro will go for gold in the women's event against defending champion Nicol David. In the boxing, the first ever women's Olympic champion Nicola Adams begins her campaign to make even more history, while Savannah Marshall competes at middleweight.
Full schedule
Athletics – Men's Discus Throw, Men's decathlon, women's 100 T12 Round 1, men's decathlon Long Jump, Men's 100 T37 Round 1, men's Hammer Throw Qualifying Rounds, Women's 1500m Round 1, Men's Decathlon Shot Put – 10pm-1am
Men's decathlon High Jump, Women's Hammers Throw Final, Women's 100m semi-finals, Men's Shot Final, Men's 100m T12 Final, Women's 400m Semi-Finals, Men's 100m T37 Final, Men's Decathlon 400m, women's Triple Jump Qualifying Rounds, Women's 100m Final, Men's 100m Final – 7pm-9:55pm
Badminton – Mixed teams final 10am-2pm and 4pm-8pm
Bowls – Men's pairs, Finals Men's triples finals, Women's Triples, Men's Singles, Men's Fours, Men's Pairs finals , Women's pairs, Open Triples- 8:45am-8pm
Boxing – Men's Light Fly, Men's Bantam, Men's Welter, Men's Middle, Women's Fly– 1pm-8pm
Gymnastics – Men's Team Final and Ind Quarter-Final-Sub 1-5 Day 1, Women's team Final and Ind Quarter-Final - 1:30pm-6:30pm & 6:55pm-9pm
Hockey – Men's preliminaries - 9am-12:30pm, Women's Preliminary 2pm-10:30pm
Netball – Pool matches -9:30am-8:30pm
Rugby Sevens – Quarter final, semi-finals and Final – 10:30am-10:30pm
Squash – Men's Plate round of 64 & 32, men's singles round of 16, Women's Singles round of 16, women's plate round of 32 & 16 – 12:30am-9:10pm
Shooting – 50m Pistol Men's Qualification, Trap Men's Qualification – Day 1, trap women's Qualification, Queen's Prize Individual Final – Day 2, 50m Rifle Prone Men's Qualification, 50 Men's Finals, 50m Rifle Prone Men's Finals, Trap Women's Semi-Finals, 25m Rapid Fire Pistol Men's Qualification – stage 1, Trap women's Bronze Medal Match, trap Women's Gold Medal Match, 50m Rifle Women's Finals – 9:45am-2:35pm
Squash – Men's singles Final, Women's Final – 12pm-5pm
Swimming – Heats – 10:33am-12:40pm, Finals – 7pm-9:45pm
Table Tennis – Men's team Bronze Medal Match - 11am-1pm Men's team gold Medal Match – 1:30pm-3:45pm
Weightlifting – Men's 85kg, Women's 69kg, Women's 68kg, Men's 85kg