Google Doodle Celebrates Gideon Sundback's 132nd Birthday With Animated Zip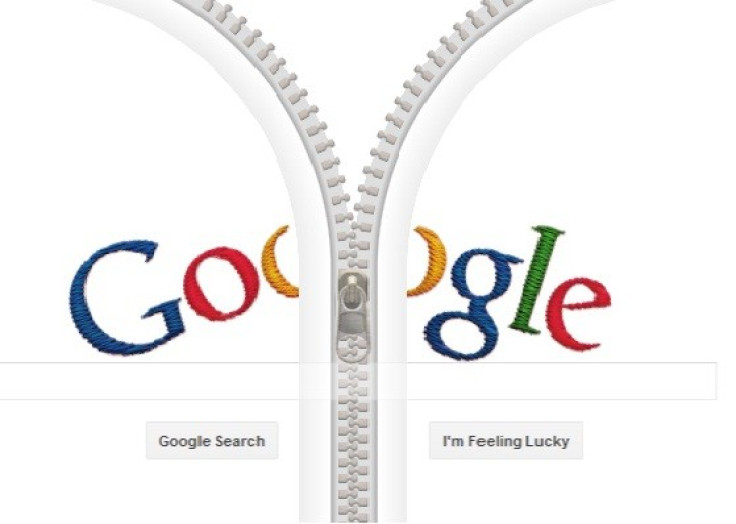 A new Google doodle created to celebrate the 132nd birthday of the inventor of the zipper, Gideon Sundback, rips apart the home page of the tech giant right in its middle.
A click on the full page interactive animation of the zip reveals the search pages on Sundback, the Swedish-American electrical engineer, the founder of the modern-day zipper.
He invented the zipper in 1913, which revolutionised the clothing industry. Though the idea of a fastener based on interlocking teeth was pondered over by many for over two decades, Sundback is the one who perfected the idea.
He also carries a patent for a "separable fastener", that was awarded to him in 1917, just four years after his revolutionary invention.
Sundback made the zipper by placing a dimple under each tooth and a nib on its top which enables it to sit firmly within the dimple of the tooth just above it. The arrangement made the joints of the two rows of the teeth too strong leaving no space for the teeth to move up and down.
Initially the new zipper was projected as a replacement for the hook-and-eye fasteners on women' boots. However, it became a common feature in the clothing industry in the 1930's starting with children's clothes.
To make his invention more practicable, he also found out a manufacturing machine for the new zip, the "S-L" or "scrapless" machine.
The new Google doodle has already created a fan base for itself on Twitter.
Some of the tweets on the zipper doodle are:
"How cool is today's Gideon Sundback zipper".
"I'm liking the google homepage zipper today in commemoration of Gideon Sundback - Swedish zipper inventor man.."
"Cool Google home page today. A tribute to Gideon Sundback, the inventor of the zipper".
Sundback was born on 24 April, 1880 in Sweden. Later he moved to Germany to pursue his studies and finally became a US citizen after migrating to the US in 1905.
In 1906, he moved to Universal Fastener Company in Hoboken, New Jersey and became the head designer of the company nearly three years later.
Sundback died in 1954 of heart failure.
© Copyright IBTimes 2023. All rights reserved.