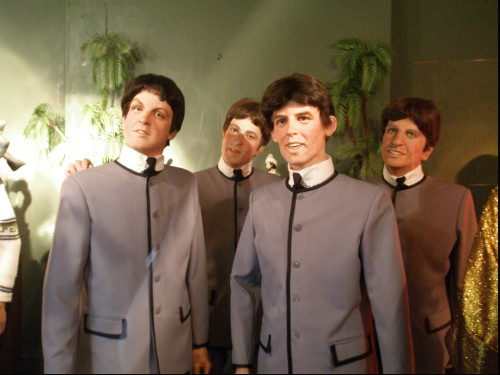 No longer will visitors to Louis Tussauds House of Wax in Great Yarmouth argue whether that strange figure in a football shirt is Peter Beardsley or Sonny Bono. No longer will they wonder why Cliff Richard looks more like Reverend Jim Jones, why Hitler has such a lovely tan or why Mr Blobby is the most lifelike figure on show.
Its grotesque and unflattering waxworks have amused visitors for decades, but House of Wax owners Peter and Jane Hayes, who have run the museum since 1955, have announced that all the waxworks have now been sold and the museum - which closed in 2012 when Mr Hayes became ill - is being converted into residential accommodation.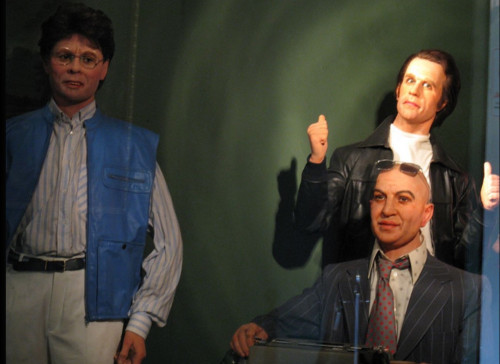 Named after the grandson of Marie Tussaud, founder of the rather more famous Madame Tussauds in London, the museum has attained a cult following, with photographs of the models appearing across the internet and often inviting viewers to guess whom they represent.
Defending the exhibits in an interview before his retirement, Mr Hayes said: "Some are very good whereas some are a bit dated - but as they cost £1,000 each they have to have a good life and can't be replaced every year.'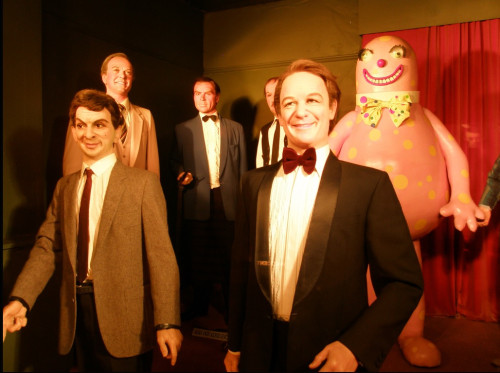 A mystery Czech businessman has apparently spent many thousands of pounds purchasing 150 of the models, which despite - or because of - their weirdness made the museum a huge draw for tourists visiting the Norfolk resort.
Now all he has to do on opening the crates is to work out who's who.