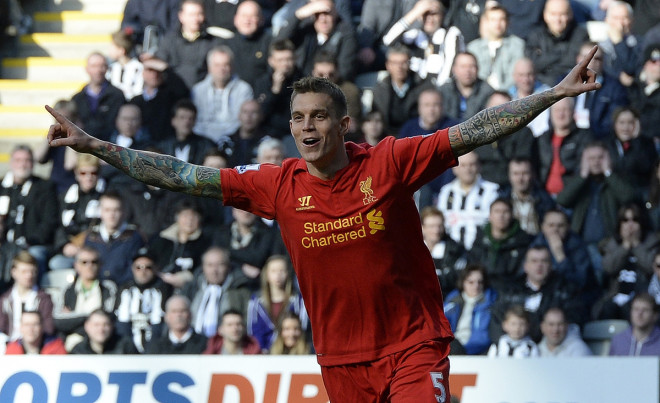 The Premier League giants have received a massive boost in their summer transfer plans, after Barcelona were given a 14-month transfer ban – equating to the next two windows - by Fifa for breaking rules on signing international players under 18.
Since goalkeeper Victor Valdes and centre-back Carles Puyol confirmed that they are going to leave the Nou Camp at the end of the season, the Spanish giants have reportedly been eyeing a number of Premier League players to replace them, and were also ready to battle the English clubs for the signings of other European Players.
Liverpool, Manchester United, Chelsea, Tottenham and even Everton may be affected by the Barcelona sanctions - as long as Barcelona fail to beat Fifa in court and avoid the 14-month transfer ban.
Liverpool
Brendan Rodgers' side are reportedly ready to cash in on Pepe Reina at the end of the season to fund new signings, and Barcelona were one of the main candidates to secure his services.
The Catalans have reportedly signed Andre Ter Stegen to replace Valdes, but at the same time they have been considering the return of Reina to be his understudy - but these plans are now on hold.
Meanwhile, Daniel Agger was reportedly on a short-list of players to replace Puyol. With the Dane excelling in recent times, Rodgers will be boosted in his attempts to keep him.
Liverpool may also avoid competition from Catalonia for Sevilla sensation Ivan Rakitic, earmarked one of Rodgers' main summer targets.
Nevertheless, Liverpool's chances of luring Martin Montoya from the Nou Camp will be extinguished. Even though he is not playing at all this season the Catalans will not let Montoya leave, as they cannot now buy an understudy for Dani Alves.
Manchester United
David Moyes' hopes of signing Borussia Dortmund midfielder Ilkay Gundogan may suffer a huge boost, as Barcelona were reportedly United's biggest rivals for his signature.
Meanwhile, David De Gea's future at Old Trafford appears more certain, as the Spaniard was also a candidate to replace Valdes.
Chelsea
David Luiz is among Barcelona's long-term targets and their attempts to sign the Blues' centre-back had increased after Puyol's departure confirmation. If the ban goes through, Jose Mourinho is likely to keep the defender in his squad.
Tottenham
Both Jan Vertonghen and Hugo Lloris have left the door open to a summer move should Tottenham fail to secure Champions League football. It looks like Spurs are not reach that target - but the pair won't be going to Barcelona either.
Everton
Barcelona's ban means that they will probably try to get Gerard Deulofeu back next season. Roberto Martinez is keen on keeping the starlet for a further season, but with the Catalans unable to sign any players his return to the Nou Camp looks unavoidable.