Russian doping whistleblower Yuliya Stepanova has had her account at the World Anti-Doping Agency (Wada) hacked. A "perpetrator" had illegally obtained the athlete's password and accessed details which would normally allow someone to know her registered whereabouts, officials at the organisation said.
The middle-distance runner's location has been a closely guarded secret since she went into hiding in the US, after helping reveal a state-backed doping program in Russia. The revelations led to the country being banned from track and field competitions in the Rio 2016 Olympic Games and prompted President Vladimir Putin to brand Stepanova a "Judas".
The hack targeted her account on the Adams electronic database used by athletes to inform Wada of their whereabouts so they can be given random drug tests.
Wada said in a statement on Saturday (13 August): "Through Wada's regular security monitoring of Adams, the Agency noted that someone, other than Ms Stepanova, had accessed her account. Wada immediately locked Ms Stepanova's account to prevent further access and notified her of the situation."
It added that it is now "in contact with the relevant law enforcement authorities".
Following an alleged hack on its website last week, Wada officials said some of its users had received phishing scam emails claiming to be from the anti-doping agency and which tried to trick athletes into providing their passwords. While it said only Stepanova's account had been victim of a hack, it was still investigating whether any athletes had been duped by the email scam.
It comes as the International Olympic Committee (IOC) said it has also suffered a barrage of cyberattacks during the Rio 2016 Olympics.
"Throughout the Games, the same in London (in 2012) when you are the center of attention of the world, there are massive attempts every day all day long to break our security," IOC spokesman Mark Adams said. "We have it all year round anyway but it's particularly intense at the moment."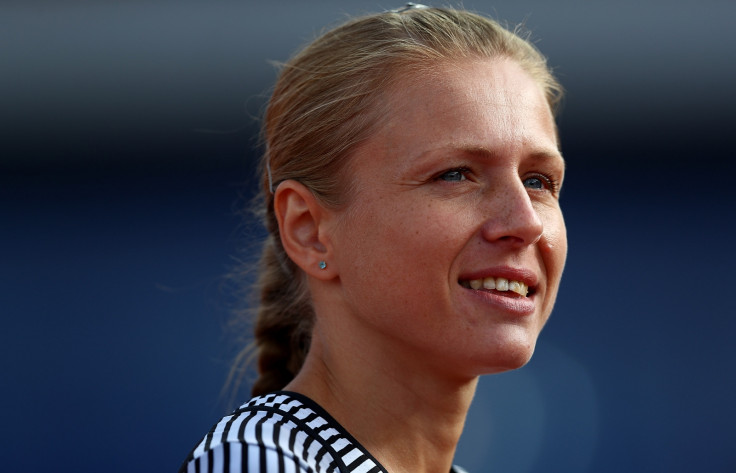 Stepanova, who is married to former Russian anti-doping official Vitaly, was praised by the International Association of Athletics Federations (IAAF) for her courage in disclosing widespread doping in Russia.
She said they felt safe in their new home in the US having fled Russia due to fears over their safety.
She told the BBC in July: "In our current location we do feel safe, but unfortunately the reaction to our actions in our home country is not positive, a lot of people in general and athletes as well hate us for what we did and we would not go back to Russia right now. There we would feel unsafe."
She had attempted to compete in Rio as a neutral athlete but was denied by the IOC, who had ruled that no Russian athlete with a history of doping could take part. Stepanova had received a two-year ban in 2013 for blood passport abnormalities.