F1 2013: Lewis Hamilton Being Favoured by Mercedes
Former F1 driver Allan McNish believes that the events during the Malaysian Grand Prix prove that Mercedes are showing some favouritism towards Lewis Hamilton.
The 2008 world champion was posting slower lap times than team-mate Nico Rosberg but the German was denied the chance to overtake Hamilton as Mercedes choose to implement team orders.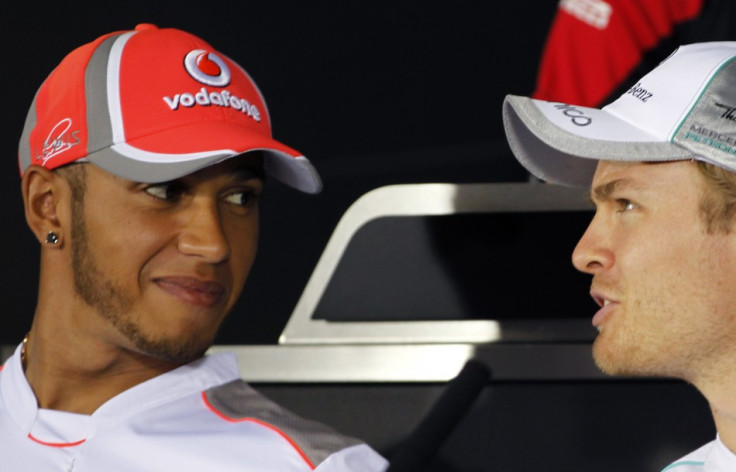 This allowed Hamilton to maintain his position in third and McNish believes it also proved the theory that Mercedes believe the Brit is their best chance of delivering a world title.
"Just look at that conversation over the radio," McNish told BBC Sport."Even though it's not official, there's definitely a strong focus on Hamilton being their main challenge for the championship."
Rosberg is in his fourth season with Mercedes but he has been outscored by Hamilton in the first two races and is already 13 points behind the former McLaren driver.
Hamilton has also qualified ahead of his team-mate on both occasions this season as he looks to launch a serious challenge to Red Bull's three-time world champion Sebastian Vettel.
"I think he's definitely been comfortable with what they are going to give him and the changes Mercedes are going to make to the structure of the team - otherwise he wouldn't have gone there," added the Scot.
"It was clear that Hamilton was the quickest guy on the grid last year and I'm not surprised he's had the upper hand over Rosberg in qualifying because I do believe that Hamilton is the fastest guy over one lap. He has brought a fresh lease of life to the team."
Nevertheless, Rosberg showed in Sepang that he could be quicker than Hamilton and McNish, who drove for Toyota in 2002, and believes that he can provide some stern competition to the former world champion.
"I actually think Nico has done very well, especially in Malaysia," said the 43-year-old. "Team-mates have gone up against Hamilton and failed - he's a tough nut to crack but he's a world champion for a reason. So it'll be interesting to see if Rosberg can keep pushing him."
© Copyright IBTimes 2023. All rights reserved.