Hard Drugs, Heart Attacks and Chris Benoit: The Tragic Deaths of WWE Legends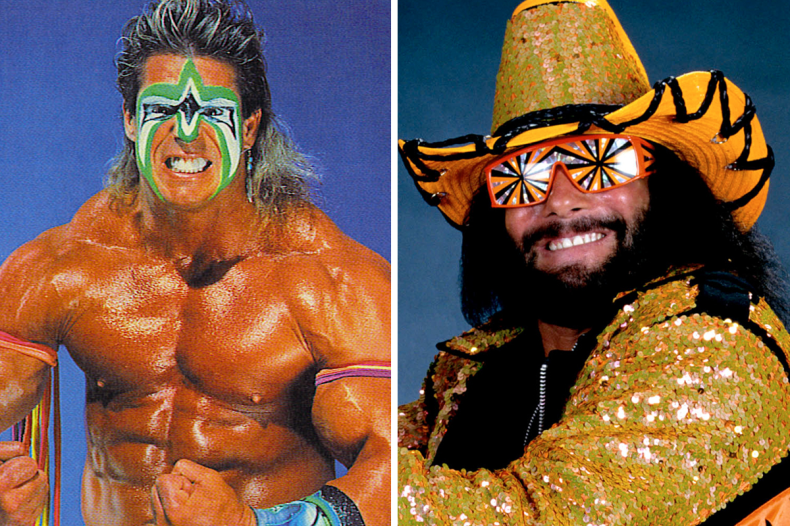 Untimely deaths are alarmingly, tragically common in the world of wrestling.
The barmy, larger-than-life world of spandex and steel chairs may not be "real" enough for its many detractors, but for its performers the gruelling schedule and rigorous demands of performing are all too real.
WWE icon the Ultimate Warrior is the latest to pass, and though the cause of death is uncertain at this stage, the countless deaths of many other wrestlers point us toward a likely conclusion: heart failure.
Why though? The obvious answer would be steroids, which increase the chances of heart disease, but the unrelenting workrate of wrestlers is also to blame.
Unlike any other kind of entertainment or sport, wrestling doesn't have an off-season. There's no series finale or summer break. These men and women are on the road for 300 days a year.
Ashley Matthew of Kayfabe Kickout found in 2013 that 46.6% of deceased male wrestlers who worked for WWE between 1977 to 2012 died due to heart complications. "This is a substantial difference in comparison to 25.6 percent of the general male population in America who have died of heart disease from 2000-2008," reads the report.
Andre the Giant is a beloved icon of WWE
WWE
As for female wrestlers, between 1996 and 2010, 75% of deceased wrestlers died from heart disease compared to 27.3% of the general population between 2000 and 2010.
Macho Man Randy Savage, Andre the Giant, Paul Bearer and Eddie Guerrero (an active wrestler at the time) all died of heart failure. The list goes on: Umaga, Fabulous Moolah, Yokozuna, Big Boss Man, British Bulldog, Gorilla Monsoon, Brian Pillman, Mabel. In 2010 Lance Cade also died of heart complications aged just 29.
Matthew spoke to Dr Manuel Mediodia, a doctor who has treated professional and amateur boxers, who gave his views on the stress of the wrestling lifestyle.
"They cannot keep up with the tensions and health requirements," Mediodia said. "The pressure is making their blood pressure go up because they have to be at some place at a scheduled time.
"Sometimes they feel they're running late to the arena which makes them tense and that might develop some problems. If they have a busy schedule, they are not only battered physically but also mentally and those things will affect them and give them a shorter life compared to those who are not going through any stressful or severe physical conditions or sports."
Drugs are also intertwined in the issue of heart failure in wrestling. The punishing schedule coupled with actual physical harm (many of the moves look more painful than they are, but more often than not they still hurt) sees many wrestlers turn to painkillers to numb their aches and pains.
This can lead to addiction, and addiction is a spiral many stars have failed to free themselves from. Curt Hennig (aka, Mr Perfect) died of a cocaine overdose in 2003, with his father claiming that steroids and painkillers also played a part.
Elizabeth Ann Hulette (aka Miss Elizabeth) also died in 2003 of "acute toxicity" brought on by a cocktail of painkillers and vodka. More recently Andrew Martin, known as Test, died aged 33 in 2009 of an overdose of Oxycodone – a painkiller.
Last year Matt Osborne (the longest-serving wrestler to portray Doink the Clown) died of an overdose of morphine and hydrocodone.
Owen Hart is another famous wrestler to have died, but his death had nothing to do with drugs or heart disease. He died in 1999 at the start of WWE's Over The Edge pay-per-view, when a stunt that was supposed to see him rappel down into the ring went wrong. He accidentally fell 24 metres on to the ring with a full crowd in attendance, he died on the scene.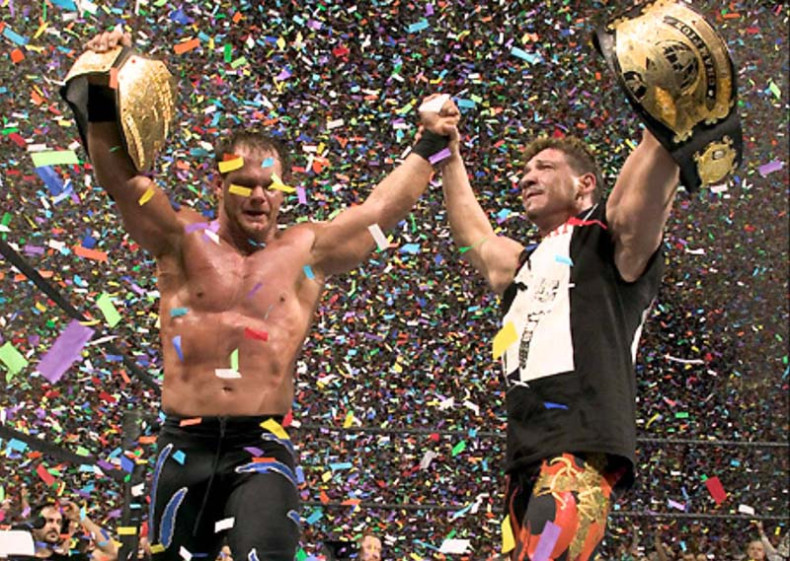 Then there's Chris Benoit, and the tragic demise of his family at his own hands.
In June 2007 wrestling suffered what could well be considered its darkest day, as police entered the home of popular and celebrated wrestler Chris Benoit to find him, his wife and their 7-year-old son dead.
Benoit had killed them. Investigations into the tragedy revealed a number of different drugs in his system, though none of which directly caused his actions. It was later revealed in tests conducted by neurologist Julian Bailes, the head of neurosurgery at West Virginia University, that "Benoit's brain was so severely damaged it resembled the brain of an 85-year-old Alzheimer's patient" and that he had an advanced form of dementia.
The tragic events lead to many changes in the WWE. Blood and the act of "blading" [where wrestlers nick themselves with a concealed blade to draw blood] was banned, as were direct chair shots to the head – which Benoit had taken many of during his career. Benoit was also airbrushed from WWE history until very recently.
In 2006, shortly after the death of Eddie Guerrero, WWE instigated a drug-testing policy. Called The Wellness Policy, it requires regular testing of its wrestlers with increasing penalties for each violation and a termination of their contract after the third. Given the frequency, and variety, of recent deaths, this policy may be a drop in the ocean.