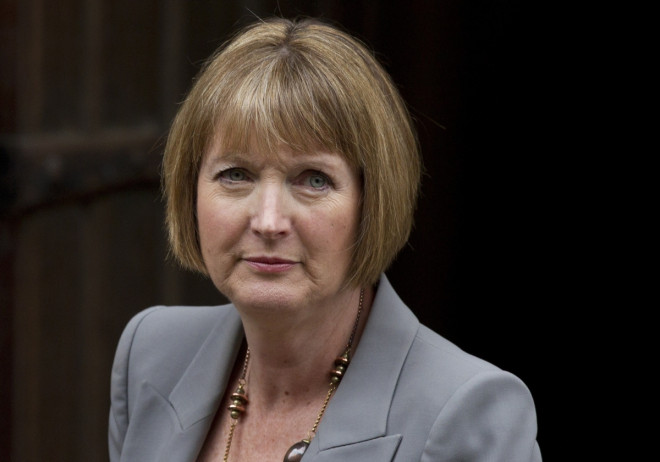 Deputy Labour leader Harriet Harman has called for the BBC to sack Top Gear presenter Jeremy Clarkson over the use of the "n-word".
Clarkson became embroiled in a racism row following claims that he used the n-word while reciting the nursery rhyme 'Eeny, Meeny, Miny Moe' while shooting an episode of the BBC2 programme.
In a Twitter post the shadow culture secretary said: "Anybody who uses the N-word in public or private in whatever context has no place in the British Broadcasting Corporation."
Her comments came after Education Secretary Michael Gove urged the corporation not to sack Clarkson.
He told ITV's Good Morning Britain that Clarkson's apology should mark an end to the racism row.
"The word in question is horrendous and shouldn't be used but I have read Jeremy Clarkson's account in the papers today, his explanation, and it seems to me that this was a word that he never intended to utter, never intended to broadcast. He has been clear in his apology and I think we should leave matters there.
"But it is really important that all of us should appreciate that the use of this type of language is unacceptable and it is right that anyone who uses language like this, even in error, should apologise for doing so," he added.
Asked if the Prime Minister shared his colleague's opinion, Mr Cameron's official spokesman said: "He does share the Education Secretary's view: it is absolutely right that there has been an apology. His view is that in terms of actions and the like, that's for the BBC."
Clarkson, who has previously been the focus of criticism for making offensive comments, issued a video apology on Twitter, in which he begged the British public for forgiveness.
He insisted that he never uses the offensive word, adding: "I was mortified by this, horrified. It is a word I loathe."
The BBC said it had "left him in no doubt about how seriously we view this".
Clarkson's Top Gear co-hosts stood by the presenter. James May, said: "Jeremy Clarkson is not a racist. He is a monumental bellend and many other things, but not a racist. I wouldn't work with one."
Richard Hammond, added: "I can list a million things wrong with him, but he is absolutely not racist. An idiot, yes."