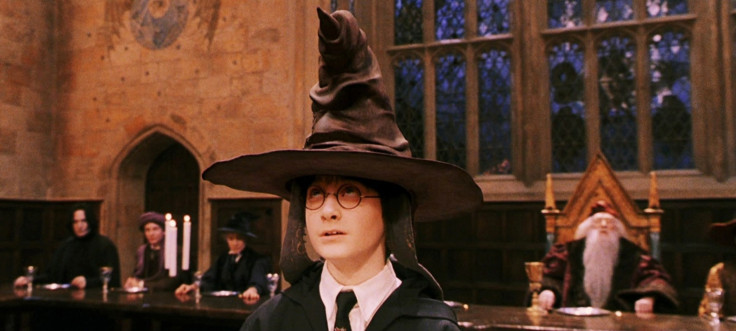 Two decades ago, on 26 June, JK Rowling's first Harry Potter book, The Philosopher's Stone, landed in bookstores. Despite it being 20 years since we were first introduced to the boy living in 'the closet under the stairs', the magic has only grown stronger.
For many young bibliophiles, the adventures of this young boy and his friends Ron and Hermione opened a gateway not simply into Diagon Alley but into a world where the imagination was allowed free reign.
To mark the big day, Bloomsbury Publishing tied up with Bolton Library and Museum Services to organise a record-breaking gathering of school children dressed as Harry Potter. As many as 676 students from 11 Bolton primary schools took part in the 23 June event.
As per Guinness World Record rules, all the participants wore Gryffindor ties and glasses. They also held wands and had the signature lightning scar on their foreheads.
Even Facebook and Twitter got in on the celebrations. Users were given the option of using special spectacles and lightning scar emoji which appeared with the #HarryPotter20 hashtag.
Facebook allowed Potterheads to discover an Easter egg every time they used the words Harry Potter, Gryffindor, Ravenclaw, Hufflepuff or Slytherin in a status update. The words would 'magically' change colour and if clicked on, display an animation of a wand casting a spell.
On this special day, fans of the books and movies alike took to social media to celebrate the world of magic and the boy who allowed them to be part of it.