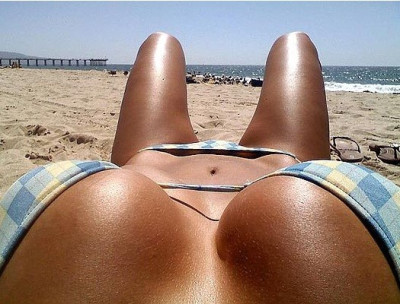 Heidi Klum has become the latest star to join the celebrity body-surfing craze sweeping the internet where glamorous women take a full-length snap of themselves looking towards their feet.
The 39-year-old German-born supermodel showed off her enviable beach body to her 800,000 followers on Twitter recently and reminded the world that she's still got it.
In the sexy snap she dons a leopard-print bikini for her sunbathing session on the beach. Her bronzed, toned body takes centrestage in the revealing two-piece.
The growing trend of body-surfing has A-listers posting cheeky pictures of themselves from the neck down for a full-on display of their attributes.
Breasts, washboard abs, hips and legs are on full display.
The trend is becoming even more popular during the holiday season as celebrities are keen to show off their beach-ready bodies.
IBTimes UK looks at other stars who have posed pictures of themselves body-surfing on their Twitter profiles.