The 23rd Winter Olympics is only a week away! The 2018 Pyeongchang Olympics games are kicking off in South Korea next Thursday (8 February), followed by an opening ceremony on Friday (9 February). The global sporting fiesta will go on until 25 February.
Let's start with the practicalities:
The games will be broadcast on Eurosport from midnight until about 2pm everyday UK time. Highlights and recaps of the day will be televised during the afternoon and Eurosport satellite channels will show Winter Olympics-related events all day.
The BBC will also cover the events on its TV, radio and online platforms.
South Korea is nine hours ahead of GMT so if you want to watch some live events, you better wake up early, or watch the many replays that will be available online.
1. It's the first time South Korea is hosting the Winter Olympics and Paralympics.
The East Asian country hosted the Summer games in 1988, but it is hosting the Winter games for the first time. The sporting jamboree cost $12.9 billion to put together, which is almost 5 times less than the 2014 Winter Olympics held in Sochi, Russia, which cost a record breaking $51 billion.
It was third time lucky for South Korea who bid to host the game, after losing out to Sochi in 2014 and Vancouver in 2010. This moment has been a long time coming so we can expect great things.
Pyeongchang becomes the third Asian city to host the games in history and the first one outside Japan, who hosted them in Sapporo in 1972 and in Nagano in 1998.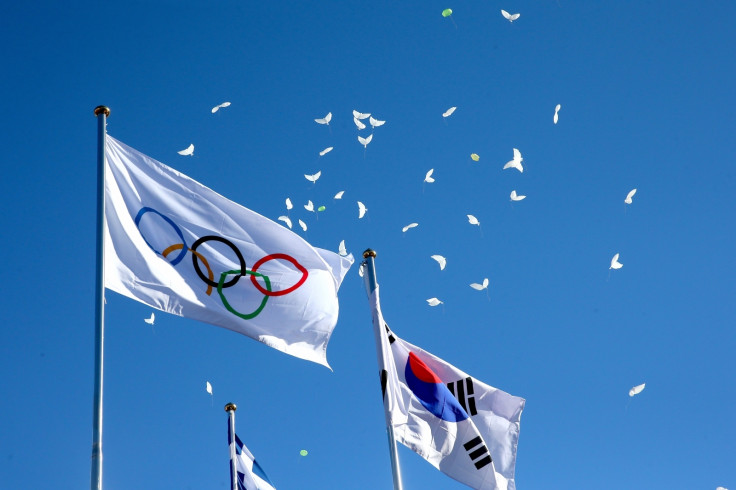 2. The UK could do very very well
The UK will unleash its biggest Winter Olympics' team yet on the slopes and skating arenas of Pyeongchang. Team GB will be participating with a record number of 59 athletes, out of which 25 will be competing for the gold in alpine, cross country and freestyle skiing as well as snowboarding.
In 2014, the team brought home four Olympic titles, a feat only achieved once before in 1924.
This year, they are gunning for at least five Olympic medals but hope to win as many as 10.
The Team GB's snowboarders are all very young, with an average age of 24, and the British Olympic Association (BOA) has big hopes for them.
However, the heat is on for four‑time World Cup winner James Wood, who will compete in the Slopestyle event and is one of the favourites.
Freestyle skiers Izzy Atkin and Katie Summerhayes, who made it to the podium in several international competitions are also poised to do well.
3. It's the first time there will be a delegation from Africa
While Great Britain is banking on its most experienced athletes to bring home the medals, Nigeria is sending its first-ever Winter Olympians to Pyeongchang.
A team comprising three Nigerian-American women will compete in bobsled. What's more, the Nigerian delegation will actually be the first African delegation to make it to the Winter Games. Well done, ladies!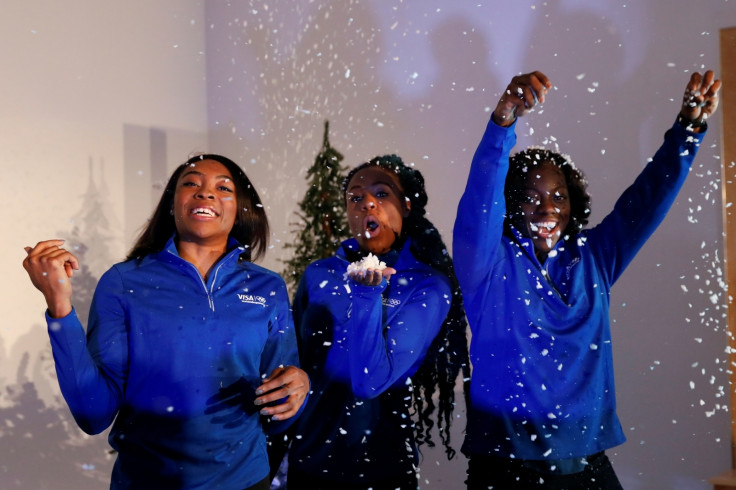 4. Actually, six delegations will make their Winter Games debut in 2018
Apart from Nigeria, the Olympic committees of Ecuador, Eritrea, Kosovo, Malaysia and Singapore will all be making their debuts at Pyeongchang this year.
Eritrea and Kosovo will take part in alpine skiing while Malaysia will compete in both alpine skiing and figure skating. Singapore's sole athlete, Cheyenne Goh, will feature in short track speed skating.
Ecuador's flag-bearer, Klaus Jungbluth Rodriguez is one to keep an eye on: he's known as the 'Tarmac Skier' and created an Ecuadorian Skiing Federation from scratch all by himself.
5. There are new weird sports
If you like curling, how about watching even more of it with some curling mixed DOUBLES?
And what about some speed skating with a mass participation element, which can only be described as a speed skating version of 'Games Of Thrones', were about 15 men or women have to make each other fall in order to finish first?
The 2018 Games also features an Alpine skiing team event, which looks pretty similar to normal alpine skiing, except skiers have to compete in parallel in teams of 8 instead of going solo.
The most impressive new addition must be big-air snowboarding, where athletes go off from massive kickers and are propelled up an equally big slide in order to perform their best tricks.
Look at how cool it is based on this must-see compilations brought together by the X Games?
6. They are the most culturally diverse games in Winter Olympics history
Back in 2016, #Olympicssowhite trended on Twitter during the Rio games. On the other hand, Pyeongchang registered the biggest contingent of black athletes and coaches in Winter Olympics history. While experts say the issue is far from settled and needs to be addressed more, they celebrate this big step towards more representation and inclusiveness.
Figure skater Adam Rippon will be the first openly gay man to represent the United States at the Winter Olympics. Freestyle skier Gus Kenworthy was the second homosexual man to qualify for Team US after Rippon.
So, excited yet? Tune in at 10:30am on Friday 8 February to see the Games' opening ceremony, which will feature all the Olympics committees.