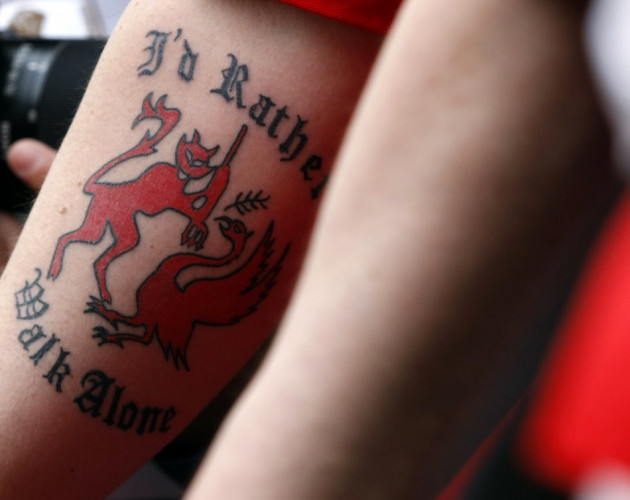 Last year I had the pleasure of meeting Margaret Aspinall, the remarkable pillar of the Hillsborough Family Support Group (HFSG). After running a marathon to raise money for Aspinall's cause, I was invited up to Liverpool to hand over the cheque, and sit in on a drop-in session hosted by the HFSG for families of the victims at a community centre near Anfield.
Aspinall is the sort of person one is proud just to have met. Warm, proud and indomitable, she treated every visitor to the drop-in centre as if they were a lifelong friend, and the most important person in the room. When she spoke about the Hillsborough tragedy and the subsequent crusade for justice, her words were delivered with a clarity, and eloquence, beyond anything the authorities have managed these past 23 years.
But in the warm glow of banter and clemency, one comment was left lodged in my head. During the taxi ride from the community centre to Lime Street station, the cabbie and I fell into a lengthy conversation about football. After gleaning that I was a United fan, he asked: "So why the hell are you donating money for Hillsborough then?"
The cabbie's question provides a withering indictment of the relationship between Liverpool and Manchester United. Hillsborough wasn't about football; it was about a tragic waste of young, unfulfilled life, and any club's supporters could have fallen victim to the institutional ineptitude on Leppings Lane. But, because of the rivalry between the two clubs, a small but significant minority of United fans treat Liverpool's darkest hour with indifference, even disdain.
Ahead of Sunday's match at Anfield, Liverpool's first home game since the report of the Hillsborough Independent Panel was released, both clubs have appealed for United supporters to respect the dead, and avoid desecrating their memory with insensitive chants. However, given the history of puerile violence on both sides,there is more chance of Kelvin MacKenzie receiving the freedom of Merseyside than this request being heeded.
United and Liverpool supporters have been at each other's throats for 30 years, with an intensity that would make residents of the Shankhill Road recoil in horror. When a United fan was hit by a dart at Anfield during the mid-1980s, it seemed the violence had no further depths to plumb, that supporters of both sides would have to see sense. But, in fact, the dart was just the start.
Liverpool fans have ransacked the visitors' enclosure at Old Trafford, launched cups of faeces at visiting Mancunian supporters, and assaulted an ambulance carrying an injured United player. In return, United fans have thrown coins at Liverpool captain Steven Gerrard, and hurled bricks at coaches carrying supporters from Anfield.The chants aired by both sets of supporters are just as putrid. Liverpool fans happily sing about Harold Shipman killing Mancs, while Old Trafford regulars have their own charming ditties about Liverpudlians eating rats and burning Scousers on a bonfire.
The chant sung by United supporters against Wigan, featuring the line "always the victim, it's never your fault", is primarily a reference to Liverpool's refusal to accept blame for the Heysel disaster, and the racist abuse by Luis Suarez. However the Old Trafford supporters have never been averse to mocking Hillsborough, as evidenced in their chanting "if it wasn't for the Scousers we could stand" and "96 was never enough" on numerous occasions.
In March 2011 six United supporters were ejected from Anfield for singing Hillsborough songs, which would have been deplorable in even the tensest of Premier League battles. In fact the abuse took place during a Youth Cup match, where the chanters were surrounded by children and families.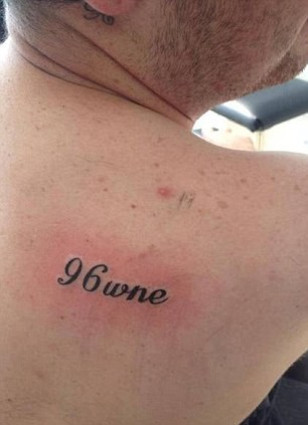 Many theories have been postulated by the football intelligentsia as to the cause of this vile hatred. On-pitch rivalry is invariably cited as a fundamental factor; as England's two most successful clubs, United and Liverpool have been gasping for the same air at the top of the domestic game for decades. United have more league titles, but Liverpool have more European cups - it's a well-balanced rivalry, and the prestige of both clubs means they are always at the forefront of each other's consciousness.
The struggle for supremacy between the two clubs is part of a wider feud between Liverpool and Manchester, with both cities striving to be the principal city in England's northern republic. Liverpool, from its halcyon days as a Georgian port through the fervour of Merseybeat, and onto the glorious football purveyed by both the city's football teams during the 1980s, has been the trendsetter. Manchester, from its nineteenth century cotton boom to the Madchester musical revolution, and on into a new age of footballing hegemony, has been the cocksure usurper.
This perennial scrap for bragging rights is laced with lingering suspicion, borne of chasmic differences in self-perception. Liverpudlians see themselves as witty, open and creative, and view their Mancunian neighbours as hard-hearted, gun-toting arrivistes. In contrast the people of Manchester think of themselves as an honest, fair-minded bunch, and of Scousers as callous frauds who, as the "always the victim" song suggests, seek to avoid responsibility for their crimes and blame everyone but themselves when things go wrong.
And then there is perhaps the most important of factor all, one which does not merit any cultural, social or economic mitigation; the basic desire of ordinary people to be part of a gang, and ringfence their identity by decrying the members of rival clans. For both United and Liverpool fans, hatred of their red rivals is a totemic rallying point, which shapes their love of their own team and provides all factions with a single, unifying target.
For all these reasons, United and Liverpool are unlikely to reach a rapprochement any time soon. Even if United fans do relent in their Hillsborough chants on Sunday, the 90-minute armistice will be born of a desire to prove that they are somehow superior to the scum down the East Lancs road. As one United fan posted on a forum this week, "The press are almost expecting us to mess up on Sunday, and if we can avoid that and take the higher ground we will come out with a hell of a lot of credit". Reputation, rather than basic respect, appears to be the sole motivation for moderation.
Margaret Aspinall and her fellow justice crusaders deserve better than this. Their cause demands the utmost decency and sensitivity, and their struggle to uncover cancerous malpractice within Britain's authorities can only be applauded. But one feels that, unlike last Wednesday, Aspinall won't get what she deserves when United come to Anfield. The quest for justice took 23 years; the quest for common sense will take a good deal longer.