Tottenham Hotspur legend Glenn Hoddle is confident that Gareth Bale will not be tempted to leave White Hart Lane this summer despite reported interest from some of the biggest teams in Europe.
Bale, who was voted the PFA Player and Young Player of the Year, has been in exceptional form throughout this season, scoring 19 Premier League goals and helping the club push for a top four finish.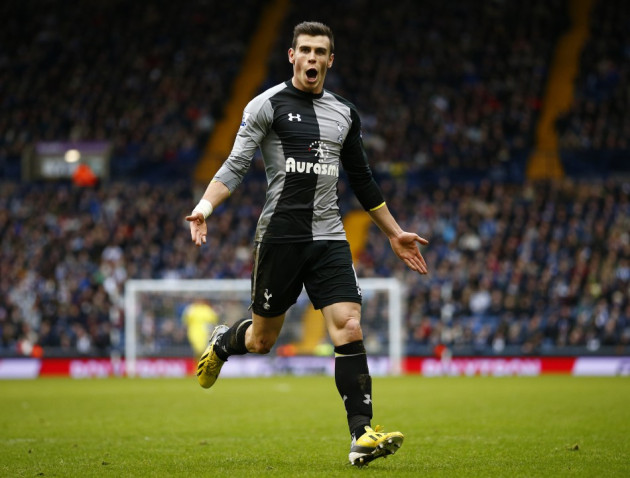 However, there has been a suggestion that should Tottenham not secure Champions League football then Bale would consider his options at the end of the season.
Hoddle does not believe this will be the case, arguing that he is settled in north London, especially after the recent birth of his first child.
Asked whether he believed Bale would stay, Hoddle told Absolute Radio: "Well I do actually. I say that because I think the lad would want to stay. He's just had a baby, I don't see him moving abroad at this moment in time.
"If I were advising him I would say: 'Stay for another season'. I went abroad myself and it's not as easy to settle off the pitch and it's about settling off the pitch to perform on it and I just got a gut feeling that he would want to stay at least another year."
The former Tottenham midfielder also believes that should Bale remain at Tottenham, then it will be a major boost for Andre Villas-Boas who may be able to attract bigger names to the club.
"If Spurs can improve the squad and get into that top four, if they can sneak in there in this year, then I think that will secure Gareth Bale staying," continued Hoddle.
"To me, he's been the player of the season because he's been very, very consistent. [Robin] Van Persie and others have been in and out of form but this lad has kept his consistency right through the season.
"If he stays for another season, that's got to be great news for the club because they can attract really good players who want to play with Gareth Bale."
Spurs boss Andre Villas-Boas will be desperate to keep hold of Bale as he looks to build a squad capable of challenging for a place in the top four every season.