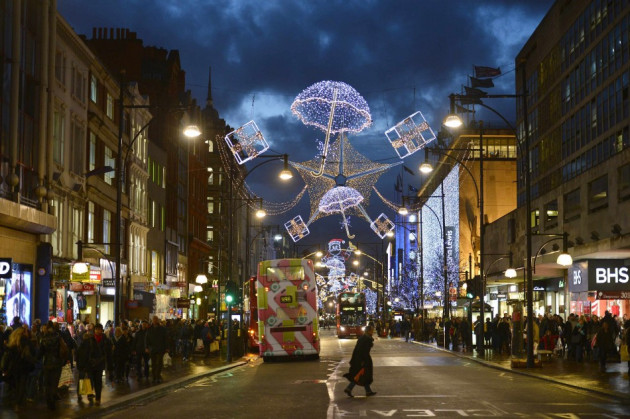 The Kensington and Chelsea borough in west London has the costliest properties in England and Wales, while Edinburgh claims the top spot in Scotland, two separate reports reveal.
Lloyds TSB said in a report that Egerton Crescent, close to the Harrods luxury department store in Knightsbridge and the Victoria and Albert Museum, is the most expensive street in England and Wales, with properties valued at an average £8.1m ($13.2m, €9.9m).
House prices in the borough are about five times more than the average home in London and about 10 times more expensive than the national average.
Parkside in Wimbledon, southwest London, is the UK's second-most expensive street with an average house price of £5.2m, the report said. Kensington's Campden Hill Square, Blenheim Crescent and Lansdowne Road are the remaining entries in the top-five list.
Central London has enjoyed continued increase in house prices in 2012 as the area receives strong interest from affluent overseas investors looking for a safe haven amid uncertainties in the global economy.
"In recent years, its prime location in central London and classical architecture has attracted affluent celebrities and ultra wealthy foreign businessmen, helping to drive up property prices," said Nitesh Patel, an economist at Lloyds TSB, commenting on the royal borough's property dominance.
The area is expected to cool off slightly in 2013 with the government imposing a stamp duty rate of 7 percent for houses worth more than £2m.
Away from London, the most expensive streets include Woodlands Road West in Virginia Water, Surrey, with house prices averaging £3.2m. Just south of Manchester, in Park Lane, Altrincham, the average house price is £2.1m.
In Yorkshire and the Humber, Rutland Drive in the spa town of Harrogate is the most expensive street with average prices of £1.1m. Druidstone Road in Cardiff with an average house price of £682,000 is the costliest street in Wales.
Separately, a research report by the Bank of Scotland finds that Dick Place in the Grange area of Edinburgh has continued to be the most expensive street in Scotland for the second year. The average price of a property in Dick Place over the past five years is about £1.7m.
With an average house price of about £1.5m, Rubislaw Den South in Aberdeen is the second costliest street in Scotland.
Ann Street, Hillpark Grove and Barnton Avenue West are some of the Edinburgh streets included in the list of most expensive streets.
In Glasgow, Park Drive in Thorntonhall and Burnside Road are the most expensive streets, while Mar Hall Avenue in Bishopton in Renfrewshire and Belleisle Drive in Ayr have the most expensive houses outside Scotland's three major cities.