Edward Glaeser: Successful Cities Depend on Density of Smart People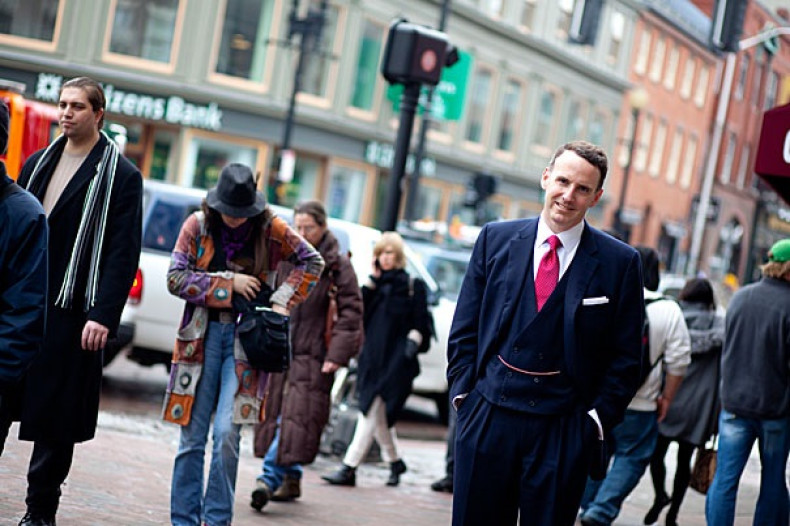 The three key ingredients for building an economically successful city are small businesses, smart people and connectivity.
Dense cities are more successful and post-industrial city migration is dominated by people moving to warmer climes.
Those were the views of Edward Glaeser, professor of economics at Harvard University and author of the book Triumph of the City at a London forum. He thinks urbanisation will continue, with the city retaining its importance at the heart of world economies.
Glaeser defined cities as places with an "absence of space between people and firms". The success of a city depends on the ability of the people living in them to share ideas and to influence one another at close proximity.
Despite the advent of technology, he expects success to continue to depend on "smart people being around other smart people".
That's why Google, the world's most prominent technology firm, houses its employees in the Googleplex and why, when Marissa Mayer took the helm at Yahoo!, she insisted staff communicated in person, rather than using the very technology that the company helped launch.
This shows, said Glaeser, that in cities which are more densely populated, ideas flow quicker.
The argument doesn't hold in many developing countries, though.
"If you're close enough to share an idea, you're close enough to spread a contagious disease," he said in reference to Indian cities such as Mumbai where innovation is high, but development incrimental.
Transatlantic Comparisons
The second half of the 20th century on both sides of the Atlantic saw the decline of some of the great cities of the industrial age.
In the US, Detroit and St Louis both lost more than half of their population, while in the UK, the likes of Liverpool, Manchester, Glasgow and Birmingham have all declined in importance, with London growing in primacy.
However, using the example of Detroit, Glaeser predicted that the UK's declining cities are more likely to recover than those in the US.
In 1950, the population of Detroit was 1.8 million, but it had shrunk to just 701,000 by 2012. The city was chronically dependent on the motor industry, a sector to which the barriers of entry are extremely high.
Thus, entrepreneurialism was less of an option in Detroit than some contemporaries (New York City, for example, which was home to a sprawling textiles industry open to anybody who could afford a sewing machine).
When the motor industry collapsed, there were fewer small firms there to take up the lag.
Detroit, seeking a project to draw further investment to the city, opted to build a monorail, despite the fact that the city was losing thousands of residents per year and that the roads were underused.
The finance, said Glaeser, would have been much better spent on educating the population and improving healthcare.
By comparison, cities such as Birmingham and Manchester have more than one industry. They have invested well in third-level education and produce an excellent level of graduate.
They are closer to the major economic hub than Detroit is to New York City or Los Angeles and with HS2 will be closer still, in terms of travel time.
Thus, based on Glaeser's formula for a successful city, these places stand a better chance of recovery than Detroit or its US peers.