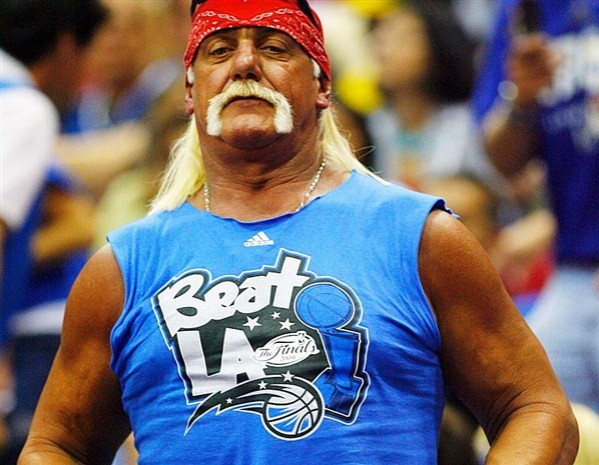 WWF star Hulk Hogan is reportedly preparing to take legal action against a gossip website after it leaked a video of him allegedly having sex with his best friend's ex-wife.
The smutty tape, which shows the woman performing a sexual act on the 59-year-old TV star before having sex with him, was first posted on Gawker.
Although the black and white footage is grainy, the women is said to be Heather Clem, former partner of DJ Bubba the Love Sponge.
In the clip, Hogan is heard asking the woman if she had slept with Bubba earlier that day after a man is seen leaving the room.
Following their bedroom antics Hulk can be heard telling her she is a "hot commodity". He said he "felt like a pig" because he had eaten just 10 minutes before filming.
Hogan's lawyer has issued the site with a cease-and-desist letter and threatened a lawsuit.
The father-of-two first made headlines in March 2011 when news of the tape's existence was reported by TMZ. He admitted that he had starred in the tape.
"[My client] is appalled at the unauthorised release of a secretly filmed video," his attorney said.
"[Hogan] neither approved of the filming nor the release of the same. It is clearly an outrageous invasion of privacy and breach of trust if it is genuine."