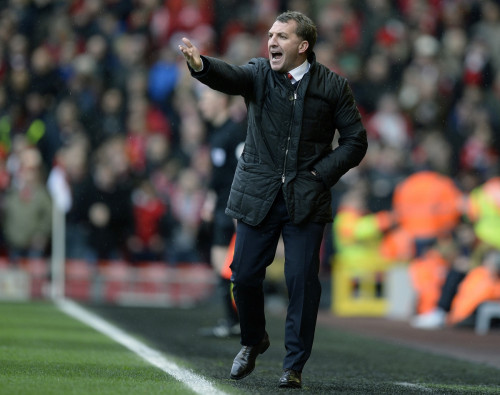 Millwall manager Ian Holloway has revealed that he would love to see Liverpool win the Premier League title this season.
Brendan Rodgers's side were knocked out of the FA Cup after the 2-1 defeat to Arsenal at the Emirates in the fifth round. The Merseyside club have been out of the cup competitions and are left with only the Premier League to compete for this campaign.
Liverpool registered a 3-2 victory against Fulham as Arsenal and Chelsea settled for a draw in their respective league fixtures. After the latest result, the Reds are fourth in the table with 53 points from 26 games, trailing league leaders Chelsea by four points and second place Gunners by three.
The former Crystal Palace manager claims the twist and turns have made the league unpredictable this season and is hoping for Liverpool to lift their first Premier League title.
"The constant twists and turns make it impossible to predict anything. But I would love to see Liverpool crowned champions. It's promising to be the greatest Premier League season ever," Holloway told the Mirror.
"The title race has developed into a four-team battle for supremacy, the contest to break into the Champions League places is just as compelling, and the rest are all scrapping for top-flight survival."
The former Premier League manager heaped praise on the Northern Irishman for his impact on the Reds this season. Holloway claims Rodgers is proving his worth at Anfield and was impressed with the 41-year-old's role in keeping Luis Suarez at the club.
"Brendan Rodgers is proving at Anfield that we can produce top footballers in this country. And he is also showing that the standard of British coaching isn't too shabby either. Believe me, even the best players can improve with the right technical and tactical ­guidance from their manager," he said.
"And the thing that has thrilled me most about Liverpool's unexpected emergence into the title mix is the English influence that Rodgers (below) has strived to retain. Brendan hasn't had tens of millions to spend in the transfer market."
"What has been made available has been invested wisely – just look at the boy Philippe Coutinho. The calming of Luis Suarez after a summer of discontent hasn't made the Uruguayan any less ­brilliant," Holloway concluded.