IDF General Praises Hamas for Blocking Cross-Border Attacks on Israel
Brig Gen Miki Edelstein says Gaza's ruling group acting as border police to control militant attacks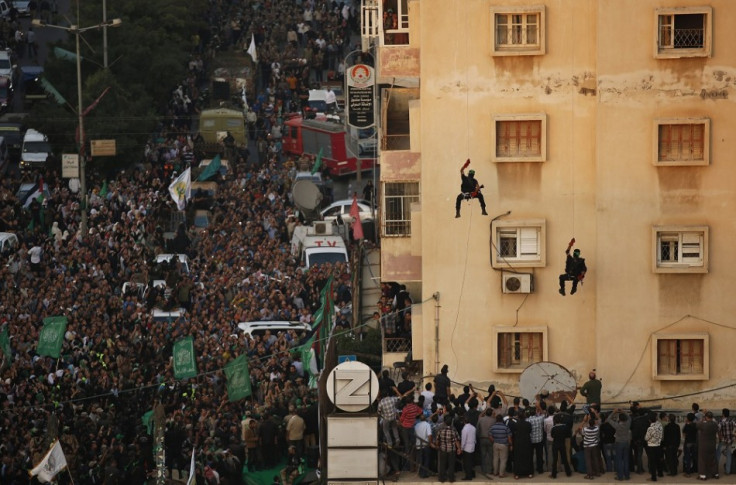 The head of the Israel Defence Force's Gaza Command has praised longstanding enemy Hamas for preventing Palestinian border attacks.
Brig Gen Miki Edelstein, who has ultimate military command of the Gaza Strip, told Israelis living in the region that Hamas authorities were preventing militants firing rockets into Israel or planting explosives along the border.
"Hamas leaders, both military and political, are doing everything to maintain restraint," Edelstein said.
"One of their most important brigades is now acting as border police, with 800 combatants taking shifts and preventing all sorts of tiny organisations that want to fire rockets or place roadside bombs."
Edelstein added that there was no direct cooperation between the two forces but they were communicating.
"Today Hamas knows where we operate," he said. "We tell them in advance and [Hamas] places its own people on the other side to keep the peace.
"There is no guarantee that [Hamas' new role] will last for long but for now it has brought about very serious restraint [in activities against Israel]."
Hamas, established in 1987 in the first Intifada, or uprising, is classed as a terrorist organisation by the US.
Since 1993, the organisation has been blamed for the deaths of 400 Israelis and 25 Americans through suicide bombings, homemade rockets and mortar attacks.
© Copyright IBTimes 2023. All rights reserved.