Mario Balotelli: Real Madrid Players Can Bed my Girl if they Win Champions League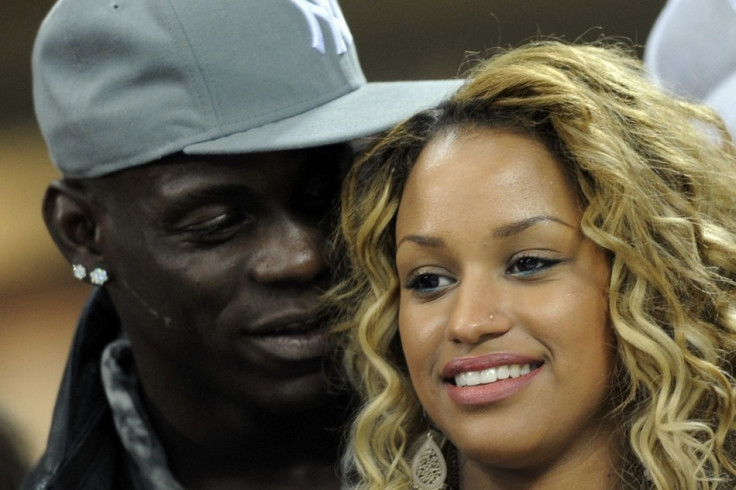 Football bad boy Mario Balotelli has put his new relationship on the line - all for the love of the game.
The former Manchester City striker has reportedly promised to let Real Madrid players sleep with his model girlfriend if they win their Champions League clash against Borussia Dortmund.
The 22-year-old star is apparently so confident Madrid will not win and that Dortmund will qualify after winning the first leg 4-1 that he is wagering a love-making session with new love, Fanny Neguesha.
"If Real Madrid come back in the Champions League, I'll let my girlfriend sleep with them," the Italy forward allegedly told Spanish newspapers AS and Marca.
Real Madrid are preparing to face Borussia Dortmund again for the Champions League semi-final second leg at the Bernabéu stadium on Wednesday.
José Mourinho's squad go into the game needing to overcome a 4-1 deficit at the hands of their rivals.
Balotelli's pimping may have made him popular among Dortmund fans but he is likely to be in the doghouse with Neguesha.
His comment comes just weeks after he described Neguesha, who he has been dating for six months, as the "first woman I feel comfortable with".
"Yes, I am in love," he told Vanity Fair magazine."In a short time she found herself in sync with me. I could spend my whole life with someone like this."
Neguesha has got a tattoo declaring her love for the Italian striker.
© Copyright IBTimes 2023. All rights reserved.