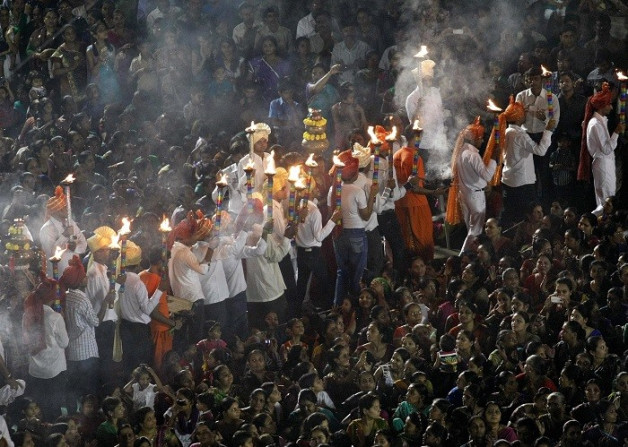 Over 100 Hindu pilgrims are now believed to have died after trying to cross a bridge at a religious festival 37 miles from the town of Datia, in Madhya Pradesh, India, according to local police.
More than 50,000 worshippers were attending the Navratri festival at Ratangarh temple. The bridge, near the temple, crosses the Sindh river. Pilgrims started to panic when they thought the bridge was going to collapse, and police used batons to assert control, according to some eye-witnesses. This claim was disputed by Datia legislator Narottam Mishra, who is also the state government spokesman.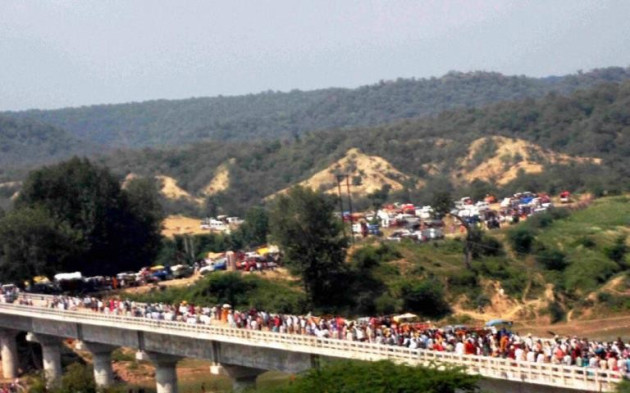 Speaking to Sky News, local reporter Sidharth Ranjan Das said: "There was a group of youngsters who wanted to cut short the waiting period in the line for the religious rituals they wanted to offer for the Goddess in the temple and so they started this rumour that the bridge on which they were standing was about to collapse; because of this there was panic. Reportedly there were about 25,000 people on the bridge, and this is where the stampede happened. The magnitude is very high with so many casualties, and our sources in the police are telling us that the death toll can go beyond 100 mark."
Although most of the pigrims died in the ensuing crush, many are believed drowned when they jumped into the water in a bid to escape. The Times of India quotes local officials as saying they fear the death toll will rise.
Local police official DK Arya said: "We are yet to recover bodies from the river."