Indian Man Kills American Wife Then Sets Himself On Fire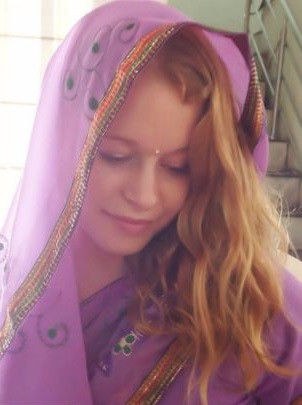 Facebook
An Indian man killed his estranged American wife before killing himself by starting a blaze in his home near the Taj Mahal, Indian Police say.
Bunty Sharma, 32, allegedly killed his wife, 35-year-old Arianne Willinger, after an argument and then ignited cooking gas, causing an explosion in his home in the city of Agra.
Sharma and Willinger, a yoga therapist and social worker, are said to have met last July when she visited the Taj Mahal with friends. The couple fell in love and got married in October after a whirlwind romance, but split up two months ago.
Neighbours said the couple had been having marital difficulties but had attempted to sort them out. But tensions had flared due to Bunty's failure to reconcile with his wife's "outgoing nature" and "Western culture". A neighbour, who requested anonymity, said: "It was all fine till they got married. He started asserting 'Indian' culture and values. He stated doubting her character."
The differences are said to have led Sharma, who the Indian Express reported had accused his wife of "smoking too much, talking to other men and not staying at home", to murder his wife on Thursday night.
Rickshaw taxi driver Sharma had apparently taken her in his vehicle to a remote spot in the city of Agra and attacked her several times with a knife. He later threw her body on the side of the road, it was claimed. She was found with multiple stab wounds.
When police reached Bunty's home, his bloodied rickshaw was standing outside and had bloodstains on it, together with some of his wife's belongings. The bodies have been sent for post mortem. Officials at the American Embassy have informed Willinger's family of her death.