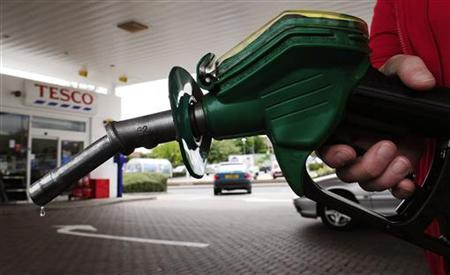 CPI, Consumer Price Index, fell just 0.2 pct today as the high cost of fuel continues to remain a pressure on the average household expenditure leaving inflation invariably high.
Following last week's decision to 'hold' interest rates at the Bank of England, economists were hoping for around a 0.3 pct fall in the index in order to hold off rate hikes, which could send thousands of homes into repossession.
The core rate of inflation however, which ignores food and fuel prices actually rose leaving RBS economist, Ross Walker worried over the future of interest rates as today's inflation data suggests it may still need to rise.
The main upward pressures to inflation came from miscellaneous goods and services and air transport whilst downward pressures were seen from falling petrol and diesel.