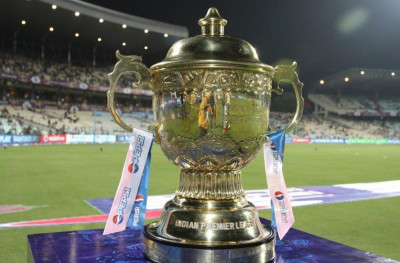 The first week of IPL 2013 has had it all, with keenly-fought matches and surprising victors at the end of the week.
Newbies Sunrisers Hyderabad had a charmed beginning to the IPL season with two wins on the trot over Pune Warriors and Royal Challengers Bangalore, while the tournament-powerhouse Chennai Super Kings, the team with the best record in the tournament having won two IPL titles in succession in 2010 and 2011, started poorly with a loss to Mumbai Indians.
Defending champions Kolkata Knight Riders started off the tournament with a commanding display in their first match over Delhi Daredevils but failed to keep the momentum in their second after failing to chase 145 against Rajasthan Royals.
The Daredevils find themselves in the doldrums, along with Pune Warriors, after two successive losses in the first week of the tournament.
Mumbai Indians and Royal Challengers Bangalore have had one win and a loss each after their first two games. Kings XI Punjab have started off with a 'W' to their name after restricting the hapless Warriors to 99.
The shorter format of the game has been notorious for throwing up surprise winners over the course of 20 overs. Next week's games are going to give a clearer picture as to which team has the required alchemy to win the tournament on 26 May.