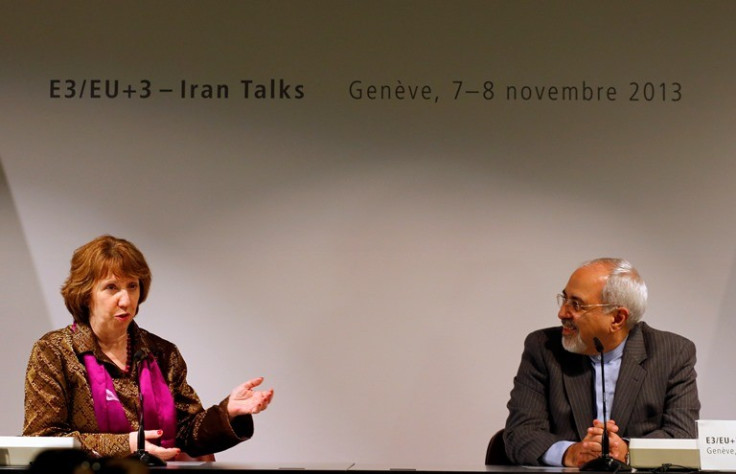 Talks to end the stalemate over Iran's nuclear programme ended without progress in Geneva last night, with the Iranians for once directing more anger at the French than the usual suspects: Britain and the United States.
Following France's rejection of a plea by Washington to sign a stopgap agreement, some Iranians have jokingly suggested France could replace the US as "le grand satan".
France's foreign minister Laurent Fabius was the target for much Iranian ire after telling reporters that the six powers negotiating with Iran should not sign what he called a "sucker's deal" and stressing that greater account should be taken of the concerns of Iran's neighbours and those of Israel.
Speaking to NBC this afternoon, US Secretary of State John Kerry said a deal might still be possible when talks resume on 20 November, sentiments echoed by Britain's Foreign Secretary William Hague. However Israel's President Benjamin Netanyahu has been far more sceptical about reaching agreement, and Iranian commentators suspect the French have been unduly influenced by Israel in their hardline stance.
In a series of tweets apparently sent from his official account, Iran's Supreme Leader Ayatollah Khamenei reserved particular scorn for the French.
"French officials have been openly hostile towards the Iranian nation over the past few years; this is an imprudent and inept move," he wrote.
Later the semi-official news agency Fars, which is linked to the elite Revolutionary Guards, appeared to back Khamenei's stance, reminding readers that they had already attacked the French for their stance earlier this year.
One commentary was published under the heading ""Difficult negotiations in Geneva and the gun-slinging French frog", accusing France of acting "like a frog that drew its gun to give it the feeling of being all-powerful".
Writing on his Facebook page before leaving Geneva for Tehran, Iranian Foreign Minister Mohammad Javad Zarif said:
"Reaching an agreement with most members of the Group 5+1 (the US, Russia, China, Britain and France plus Germany) was likely, but anyway there was a need for the companionship of all of them and as you have heard from the public remarks of the ministers, one of the delegations [the French] created some problems."
The Ayatollah's official mouthpiece, the Keyhan newspaper, even complimented its traditional enemy, Britain, with specific reference to conciliatory comments made recently by William Hague and Jack Straw.
However, just when it seemed old certainties were being turned on their heads, former spokesman for Iran's foreign ministry Hamid Reza Asefi fell back on a familiar theme. Writing in the reformist Shargh, he blamed the deadlock of talks on "external pressure" being applied from the "Zionist regime".