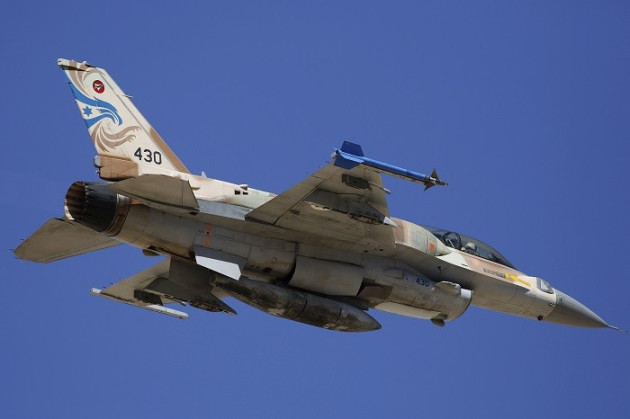 Israeli fighter jets have attacked a military base near the coastal city of Latakia in Syria, targeting Russian-made missiles intended to be transferred to Hezbollah militants in Lebanon, according to reports that cited a US official.
An explosion at a missile storage site near Latakia, an Alawite stronghold, had been reported earlier, but there was no confirmation of the strike from either the Israeli or Syrian governments.
The Israeli strike took place during the evening of 30-31 October, and targeted SA-125s missiles, according to an unnamed US official cited by the Associated Press.
Earlier, the Syrian Observatory for Human Rights had reported that several explosions were heard in an air defence base in the Snubar Jableh area in Syria and the cause was not clear.
The attack is thought to be the fourth assault on Syrian military installations by Israeli troops this year. Israel has consistently said it will hit targets inside Syria in order to stop the transfer of weapons to Hezbollah.
The Lebanese militant group is viewed as friendly to Syrian President Bashar al-Assad, a fellow member of the Shiite strand of Islam, and the Syrian regime is widely seen as a conduit channelling weapons to Hezbollah.
Israel has long viewed Hezollah as one of its most serious security threats.
The Israeli attack in Syria comes at a crucial point in the two-year-long Syrian conflict, following reports that the Organisation for the Prohibition of Chemical Weapons (OPCW) had completed the destruction of all of Syria's equipment for chemical arms manufacturing.
The joint United Nations-OPCW inspection of Syria's chemical weapons facilities was part of a formula agreed by Russia and the US that averted attacks on Syria. According to the agreement, the Syrian government has a mid-2014 deadline to destroy its entire stockpile of chemical weapons.