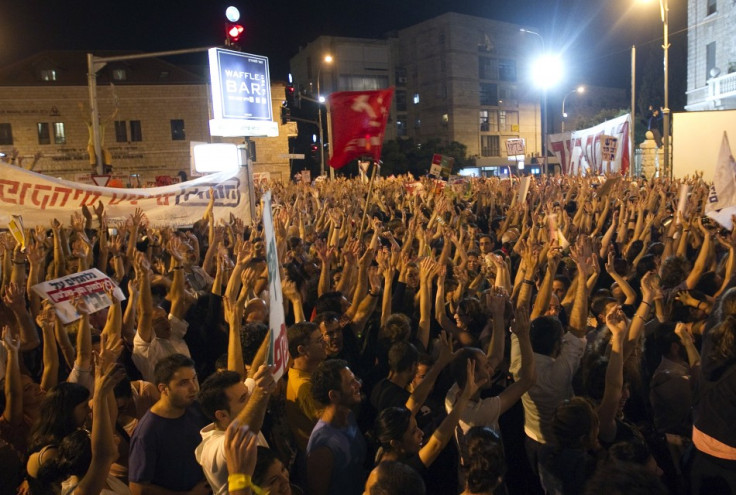 Following Israel's announcement that the government has approved the construction of more settlers' homes in east Jerusalem, EU foreign policy chief Catherine Ashton on Friday expressed her "deep regret" over Israel's latest move.
The European Union "has repeatedly called on Israel to end all settlement activity, including natural growth, and to dismantle outposts erected since March 2001," Ashton said in a statement.
"Settlement activity threatens the viability of an agreed two-state solution and undermines on-going efforts to resume negotiations."
Israeli Interior Minister Eli Yishai gave final approval to the construction of 1,600 units in the Ramat Shlomo neighbourhood, on Thursday prompting a furious retort from Palestinian officials.
"It is with deep regret that, once again, I received information of the publicly stated intention of the Israeli government to continue settlement expansion in East Jerusalem,"' Ashton said.
In addition to the new approval, more are expected to come in the following week as sources say the Israeli minister is expected to also authorise the construction of an additional 2,700 homes in two other east Jerusalem settlements.
Hopes of renewed peace talks between the Israeli and Palestinian leaders are becoming increasingly short lived as the Palestinian leadership insist it will not enter negotiations unless settlement construction in the West Bank and East Jerusalem is frozen.
After Palestine announced a few months ago, it will launch a statehood bid in the UN in September, hoping to formally become a member of the organisation, the international community has intensified its effort to reignite communication between the two leaderships.
The latest Israeli move is however set to further anger the Palestinians and bolster their UN plans, which will in turn increase tensions between the two countries even more as Israel is firmly against the bid.
However, Israel's refusal to change its attitude towards settlements may put its allies in a difficult position as its hard-line attitude can be interpreted as un unwillingness to truly negotiate and thus make compromise.
Asked about whether the Israeli move would make it harder to convince the Palestinian to drop their UN statehood bid, The White House spokesperson, Jay Carney coyly said:
"Our position on that has not changed, which is that we urge both sides not to take any action that makes it harder for the two sides to come together and negotiate," he told reporters.
Analysts such as Saeb Erekat, a leading Palestinian negotiator, now say Israel's decision illustrates its lack of interest in peace talks or negotiation.
"We call upon the US administration to support our endeavour at the UN because the only way to preserve the two-state solution now is the admittance of the state of Palestine," he said.