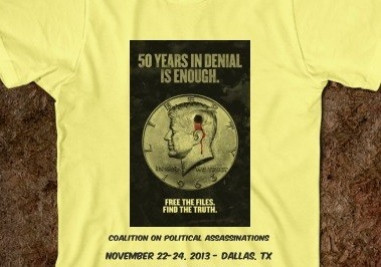 The authorities in Dallas have made a deal with JFK conspiracy theorists that will allow them to hold their traditional commemorative meeting at a car park near Dealey Plaza on the 50th anniversary of President John F Kennedy's assassination - but not at the scene of the actual killing.
The administration's decision came after the non-profit Coalition on Political Assassinations (COPA) threatened legal action.
But many activists were dissatisfied with the council offer and a website called Occupy the Grassy Knoll has suggested acts of civil disobedience to push their First Amendment rights.
"The city has gone to a great effort to silence those of us who represent 81% of Americans who know that President Kennedy was killed as a result of a conspiracy," reads a statement on the website.
"Don't let the forces that arrayed against President Kennedy, Robert Kennedy, Martin Luther King and Malcolm X steal our hope one more time."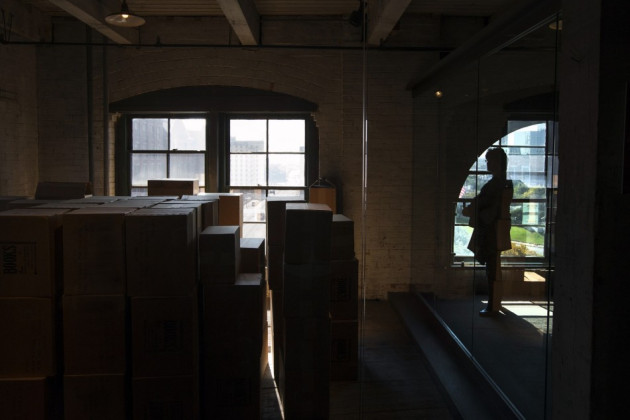 Those who believe that Kennedy was the victim of a sinister plot rather than a lone gunman have convened at the grassy knoll adjacent to Dealey Plaza every year at exactly 12.30pm - the moment when Kennedy was fatally shot on 22 November, 1963 - for a minute's silence.
Every year up to now, access to the knoll has not been a problem. But for the 50th anniversary and an anticipated upsurge of interest, markers and signs were set up by the council to help visitors and an official programme - which excludes conspiracy theorists - was scheduled.
The programme includes orchestral music, singers, speakers, a jet flyover and a minute's silence. The plaza will be blocked off and only 5,000 tickets were distributed through a lottery to citizens.
Dallas mayor Mike Rawlings said that he wanted the ceremony to be "solemn and dignified".
"The international spotlight will shine intensely on our city, perhaps brighter than it has since that gut-wrenching day in 1963," Rawlings said in an op-ed for The Dallas Morning News.
But the official programme angered conspiracy groups which threatened to file a lawsuit against the city.
"We've been doing this for 49 years, and there's no reason to usurp it," said one campaigner. "We could have been accommodated, but we weren't - we think on the basis of our message."
COPA has produced special anniversary T-shirts bearing the slogan "50 years in denial is enough".
Under the deal with the city administration, researchers and activists from COPA and other groups will be allowed to hold an alternative meeting at a parking lot near the plaza.
"The 50th anniversary will really be one of the last opportunities to really get this out into the public domain," said James DiEugenio, co-founder of the Citizens for Truth About the Kennedy Assassination.
"I really and truly believe that the Kennedy assassination was quite epochal; it had reverberations down to present day," he said.
"What has happened over time is that cynicism and scepticism have seeped down into the public at large. It has caused a lot of serious problems about peoples' belief in government and has splintered our society."