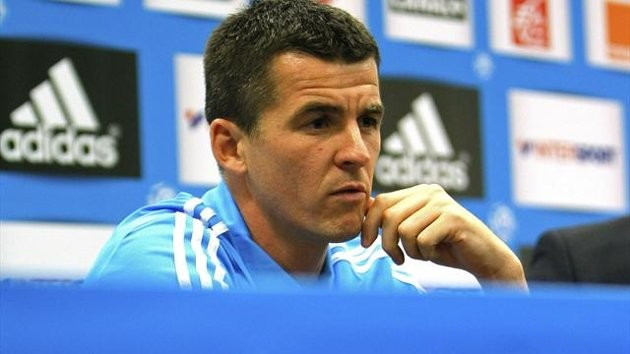 Football bad boy Joey Barton perplexed fans by speaking in a French accent during an interview.
The Queens Park Rangers midfielder, who is on loan to Marseille, appeared to be "doing a Steve McClaren" by speaking English to reporters in a French accent.
In a one-minute video clip making the rounds online, the 30-year-old Scouser's Gallic twang is distinctive as he discusses his new club's 1-0 win over Lille.
His linguistic antics came days after he told his 1.7 followers on Twitter that he was "too intelligent to be a footballer".
One commentator who saw the clip said: "What an a**hole, he lived in England for 30 years and France for like two months and now he's pretending like he's struggling to think of English words to describe things..."
Another wrote: "At least he's got the "uhhh" in between every other sentence."
The sportsman went online to explain his actions.
He told fans on his Twitter page: "In my defence, it is very difficult to do a press conference in Scouse for a roomfull of French journalists. The alternative is to speak like an 'Allo Allo!' character. It's simply a case of you had to be there. #youstupidwomen!"
In 2008, football manager McClaren famously picked up a Dutch accent during his first spell as boss of FC Twente.
Watch Joey Barton speaking in a French accent here: