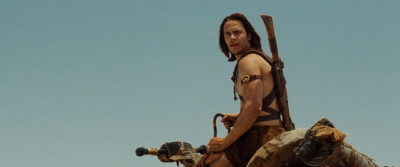 Film insiders are concerned that Disney's ambitious $250m (£160m) John Carter adaptation could be a financial disaster.
Based on Edgar Rice Burrough's novel series, which has a huge and devoted following, John Carter represents an ambitious undertaking.
The film follows the story of a confederate captain who is transported to the planet Mars, where he finds he has super strength and agility due to the reduced gravity. He is then plunged into the labyrinthine politics of the planet's warring factions.
Concerns have been raised by fans after disappointing trailers, while the complexity of the film's universe has the potential to put off casual viewers. With such a massive budget to recoup, the critics are sharpening their knives for its 6 March release.
International Business Times UK takes a look at some of the biggest financial disasters in film, a list the makers of John Carter will hope to avoid.