Chelsea midfielder Frank Lampard believes Jose Mourinho is the greatest manager of all time.
Mourinho is hotly tipped to replace Rafa Benitez this summer and return to Stamford Bridge for a second spell.
After the retirement as Manchester United manager of Sir Alex Ferguson, debate has raged over who holds the title of world's finest boss, but Lampard insists that would-be Chelsea boss Mourinho possesses the credentials for such an illustrious title.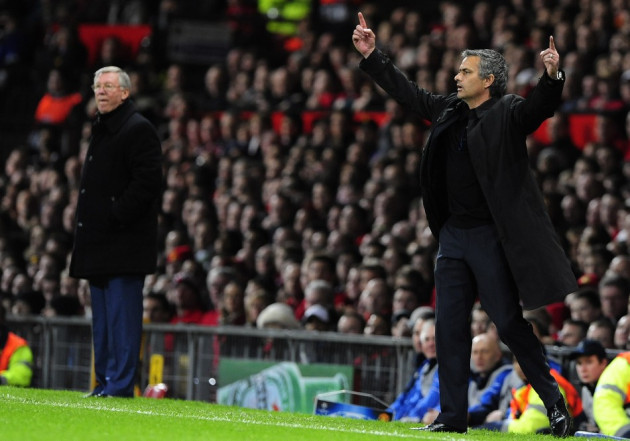 "Jose Mourinho is one of, if not the, greatest manager in world football," Lampard said. "[His return would be a] great thing for the club"
"I say Jose Mourinho is the greatest. I think him and Fergie for longevity [are the best managers]. What he has done for so many years, I love him.
"Man United are a competitive club against us but when I look at Alex Ferguson as an individual and what he has done he's an absolute god of football."
Both managers have publically spoken of their great admiration for one another, while Mourinho had previously claimed his desire to go head-to-head with Ferguson once again upon his return to English football.
Mourinho has won domestic titles in four different European divisions including Champions League titles with two different clubs, while Ferguson, a winner of 28 major honours with United, has also won the continent's premier club competition twice.
The 51 year old is expected to re-join Chelsea this summer for a second spell as manager in west London, after winning five trophies in a three and a half year spell from 2004-2007.
Chelsea could end the season having qualified for next season's Champions League and with a trophy in the form of the Europa League, should they defeat Benfica in next week's final.