Julianna Pena insists that she still has some unsolved business with Ronda Rousey over an incident that happened in The Ultimate Fighter 18 tournament. She had predicted Amanda Nunes to take down Rousey as there was a certain strategy that one could employ to get the better of Ronda.
Pena, part of Miesha Tate's team, was matched with Shayna Baszler, Rousey's friend and coach. However, Rousey came out swinging before the match, stating that Pena did not belong in the same ring as Baszler. Pena proved her wrong and submitted Baszler, winning the entire tournament in the process and is ready to show Rousey what she is capable of in the days to come.
"You don't forgot something like that," Pena told MMA Fighting. "When someone disrespects you like Ronda did to me you don't forget that."
The tables have turned at this point, while Rousey is off the grid following a 48 second KO to current bantamweight champion Amanda Nunes, Pena is on the rise with four back to back UFC wins and will now face Valentina Shevchenko in the main event of UFC on FOX 23 on Saturday in Denver. The winner is likely to get the shot at the bantamweight title.
Pena concedes that playing Rousey isn't on the cards at this point and she would rather focus on Nunes, who has the title at this point. However, she does have designs on the former bantamweight champion and insists that she knows how to defeat her if the opportunity presents itself.
"What I'm here to do it prove I'm the best fighter in the world," Pena said. "Ronda doesn't have the belt anymore. Amanda Nunes does. Beating Ronda does not prove to the world that I'm the best fighter, so I have no time for that right now. I'm going to beat Valentina and then I'm going to fight Amanda and show everyone who's the best.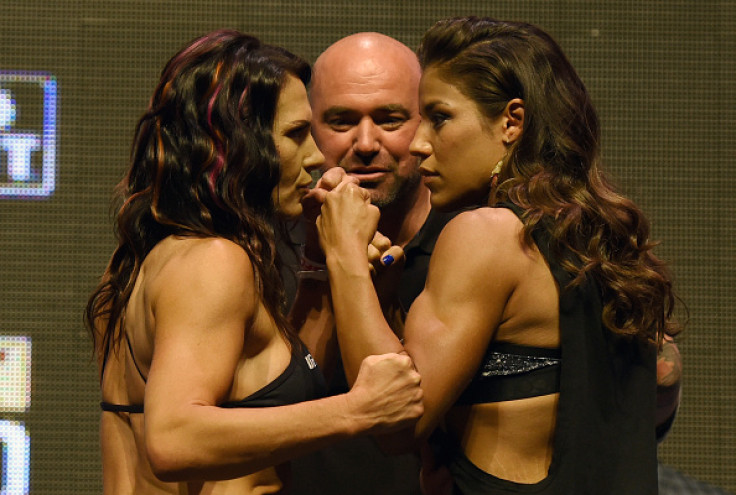 "I saw it coming. Ronda doesn't like being punched in the face nothing is going to change that. Don't be afraid of her takedowns, go in close and hit her and hit her again and again. We don't even know if she's going to come back so I can't think too much about Ronda right now. But yeah, if the fight came up at the right time of course I'd still take it."