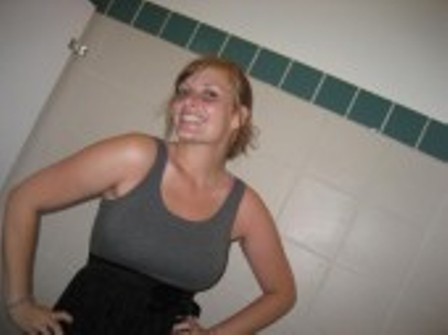 Mariah Yeater, the alleged mother of Justin Bieber's love child, and the paternity suit bombshell against the "Mistletoe" hit maker Bieber seems to be getting murkier by the day.
First, Yeater divulged the details of the encounter saying that it lasted only 30 seconds and that Bieber was very "embarassed" after that, claiming that was the reason why they didn't exchange phone numbers.
Now, looks like her tall claims are all set to land her in a soup.
According to the Daily Mail, a Los Angeles police commander has said that his department could be investigating Yeater's high claims. If she indeed is the mother of Bieber's baby, that would would mean Bieber would have been just 16 years old at the time of the alleged encounter. With Bieber legally being a minor back then while Yeater herself was 19, she could be headed for lots of trouble.
According to the law, any person "who engages in an act of unlawful sexual intercourse with a minor who is not more than three years older or three years younger than the perpetrator, is guilty of a misdemeanor."
After Yeater dropped the bombshell that she had borne Bieber's love child, she went on to add details about the alleged encounter.
According to Yeater, a security guard approached her and led her backstage after one of Bieber's concerts. She claims that she and Bieber moved to an area where they could be alone, at which time his "personality drastically changed."
Yeater claims, Bieber then, "began touching me and repeatedly said he wanted to f**k the sh*t out of me. At the time I asked him to put a condom on for protection, but he insisted that he did not want to ... Justin Bieber then quickly took off my clothes and we had sex. He was on top of me and with my legs around him."
Yeater says she "stole" Bieber's virginity and the sexual encounter lasted only 30 seconds, however, they didn't exchange phone numbers because Bieber was "embarrassed." Her son, Tristyn Anthony Markhouse, whose father she alleges is Bieber, was born in July.
Yeater has filed a paternity suit against the pop star, demanding that he take the test to confirm that he is the father.
Bieber, on the other hand, is unperturbed by all this, showing that he doesn't get ruffled by the rumors. His tweet on the allegations went thus, "so Im going to ignore the rumors...and focus on what is real. an opportunity to help by doing what i love. Judge me on the music! Love yall!