Justin Bieber and Selena Gomez confirm 'reunion' with serious PDA — but what did their kiss reveal?
Body language expert Judi James breaks down their relationship.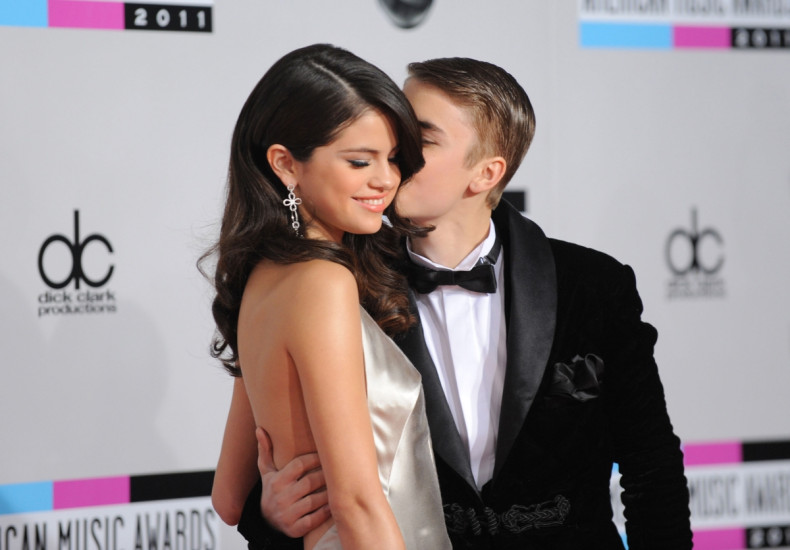 Even before Selena Gomez's 10-month romance with The Weeknd (Abel Makkonen Tesfaye) was officially over, the writing was on the wall.
On 29 October the Instagram queen, who previously said she intended to keep her romance with the Starboy crooner private, was spotted on a breakfast run at JOi Cafe in Westlake Village, California, with her ex-boyfriend Justin Bieber, days rekindling their friendship.
So when news broke of her split from The Weeknd days later, fans struggled to hide their shock and pointed fingers firmly at Bieber.
"Poor Abel", "Justin was always 'the one'", "Justin split them up", "The Weeknd was a year-long rebound" pretty much summed up comments making the rounds on social media.
With speculation rife, multiple sources connected to both parties claimed Bieber wasn't to blame but that the relationship has been "fizzling out" since the summer and The Weeknd felt "tied down".
Bieber and Gomez have since sealed their rekindled relationship with a passionate kiss at an amateur hockey game Justin played in Los Angeles.
Body language expert and psychologist Judi James tells IBTimes UK that by looking at the picture of the loved-up couple, you can't help but be suspicious about their motives for going public so soon after she called things quits with The Weeknd.

"Selena's body language displayed here with the ex/current Justin might just make us raise our eyebrows on suspicion about exactly who was intended to see it," she said. "Selena is clearly working this PDA by leaning right out across the barrier and planting what is called a 'bestowed kiss' or 'my hero' kiss in normal terms, almost as though the guy had just won an Olympic gold in figure-skating."
Gomez dated Bieber on and off for six years before the pair finally called it quits in 2015. James goes on to suggest that while she is focused on making a statement with the public intentional gesture, the Baby hitmaker is showing he is ready to commit by carrying her dog around in the way you might normally carry a baby, there did seem to be some very strong hinting that this is it now she's back in the Bieber arms."
"They are exclusive," a source told E! News. "They don't want to date anyone else. They both are very committed to making this work. Justin and Selena have grown up since the last time they were together."
So was The Weekend a rebound from Gomez's true love or could Bieber be a rebound display from The Weekend?
James believes that it is too soon to tell. "Selena always looked very much like the one working the public loving displays with The Weekend and if he is back with his ex Bella it could be that Selena feels like indulging in a drop of visual one-upmanship.
"Was Bieber the first call in her phone book or is this for real? Selena's dominant loving displays look a little over-congruent, especially as she went into 'hide your face from the cameras' mode after they were over. They suggest a desire to make a point but whether that's to The Weekend or Bella [Hadid] or even the point to Justin that he was always 'The One' is probably something we're going to have to wait to find out."