Justin Lee Collins Guilty of Harassing Former Girlfriend Anna Larke [VIDEO]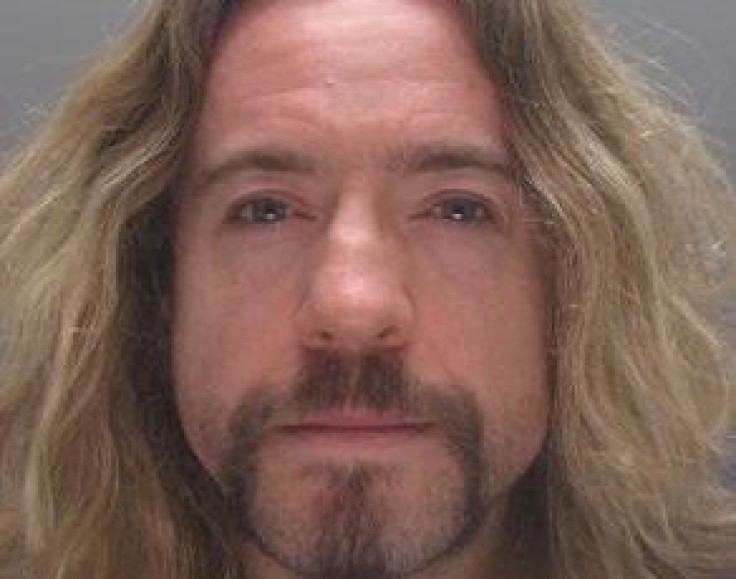 Justin Lee Collins denied the charges of harassment causing fear of violence (Hertfordshire Police)
TV presenter Justin Lee Collins has been sentenced to 140 hours' community service for harassing his former partner, Anna Larke.
Collins, 38, was found guilty by a jury at St Albans crown court of harassment causing fear of violence between January and July 2011. The jury deliberated for three days.
Collins must carry out the community service within the next 18 months. He must also pay £3,500 in prosecution fees.
The Friday Night Project presenter denied the charges and described Larke as jealous, possessive and a liar.
The court heard how Collins had been obsessive about Larke during their relationship.
Larke, 38, said he had forced her to write down all her previous sexual encounters, prevented her sleeping with her back to him and deleted her Twitter and Facebook accounts to isolate her from her friends.
Larke also claimed that Collins had pushed her in front of an oncoming car during a drunken night out and made her made her throw away her DVDs which contained actors she found attractive.
Larke said the presenter had attacked her while they were on holiday in Miami but she did not show a doctor the bruises to avoid getting Collins into trouble.
Collins denied assaulting Larke, a video games public relations worker from Pirton, Hertfordshire. He admitted that he slapped her once in an attampt to calm her down because she self-harming.
The court heard how the pair's relationship was strained further as Larke was a recovering alcoholic. The pair lived together in together in Kew, southwest London.
Larke described the relationship as "absolute hell" and said she would be frightened of Collins coming home because of his bad temper.
Her family said they were absolutely ecstatic at the court decision.
"We will not rest on our laurels in the wake of this good news and intend to go out into the world and use this experience to empower women to stand up to domestic abuse," they said.
Det Insp Justine Jenkins, who led the investigation, said: "No-one should endure this sort of violent behaviour from anyone, least of all someone with whom they have an intimate relationship.
"The victim was extremely brave in coming forward to report the offences inflicted upon her."
Baljit Ubhey, of the Crown Prosecution Service, said there was evidence that Collins subjected Larke to "physical, psychological and verbal abuse".
Collins's agent delined to comment following the verdict.
© Copyright IBTimes 2023. All rights reserved.