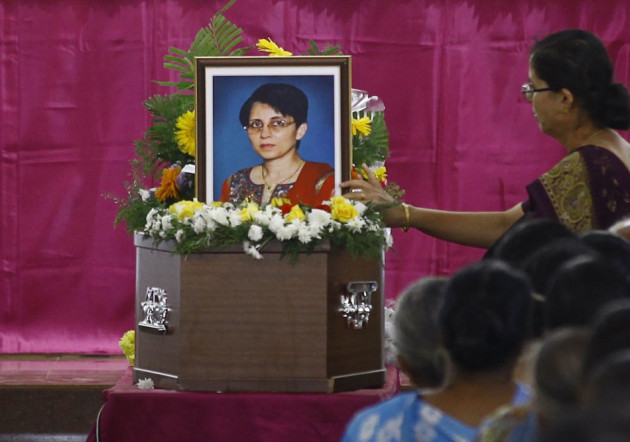 The chairman of Southern Cross Media, owner of the Australian radio station where two DJs made a prank call to a hospital where Kate Middleton was being treated, has downplayed the event that resulted in a nurse taking her own life.
Max Moore-Wilton told shareholders at the company's annual general meeting: "S**t happens." He was referring to the hoax phone call last December where 2DayFM presenters Mel Greig and Michael Christian tricked Jacintha Saldanha into believing that they were members of the royal family asking after Kate's condition. The duchess was being treated for acute morning sickness at the King Edward VII Hospital in Marylebone, central London.
After the station played the interview on air, it went viral. Saldanha, who unwittingly put the call through to Kate's ward, killed herself and embarrassment and one of her suicide notes blamed the pranksters.
Moore-Wilton also referred to another event that landed the company in hot water, in which a DJ was accused of racially abusing Australian football player Adam Goode.
Unfortunate incidents
Just days after a young football fan called Goodes an "ape", Eddie McGuire from Triple M's breakfast show said the sports star should be invited to promote King Kong.
According to The Australian, Moore-Wilton told investors: "These incidents were unfortunate, no doubt about that. But in the immortal words of someone whose identity I cannot recall, s**t happens."
Australian police are still investigating the hoax call and an inquest into Saldanha's death has been postponed twice.
At the Southern Cross Media AGM, 30% of shareholders voted against the company's remuneration policy. If a similar vote takes place next year, board members face losing their positions.