Katie Price Shows Off (Baby?) Bump [PHOTO]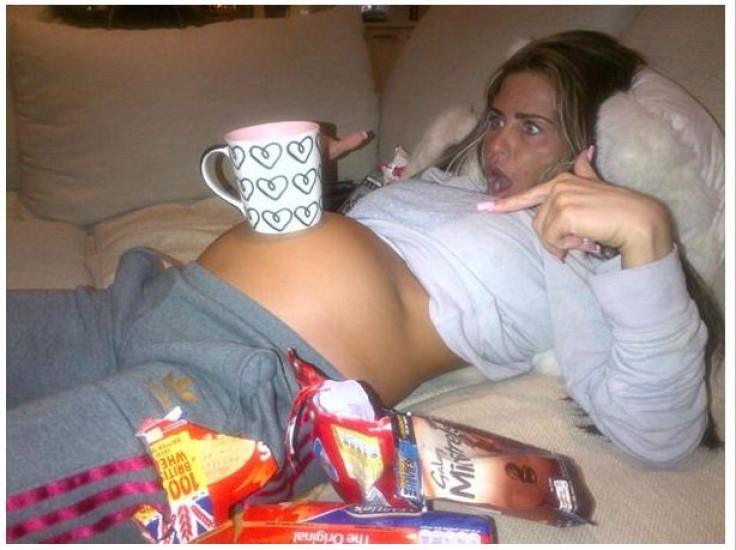 British singer and model Katie Price posted a picture of herself on her Twitter account that has started quite a few tongues wagging!
The photograph, posted on Saturday night, was of her sprawled on her bed, with a suspiciously large bump in her belly. Reason to speculate, you think?
As it turned out, she immediately also tweeted, saying it (the bump) was the result of eating junk food, giving no chance for fans to speculate.
She tweeted: "Omg @leandro__penna and @abbi1985 and myself have pigged out on junk food tonight hahahaha lol." She posed with a cup on her stomach surrounded by empty packets of chocolates and biscuits.
She also tweeted: " I'm gonna bounce to bed now up early for half marathon with my bro !!good luck to all the other runners xxxx."
Katie is training for the London Marathon, which takes place in April.
Meanwhile, the model, who split from boyfriend Leandro Penna due to the alleged language barrier, is said to have reunited with him.
© Copyright IBTimes 2023. All rights reserved.