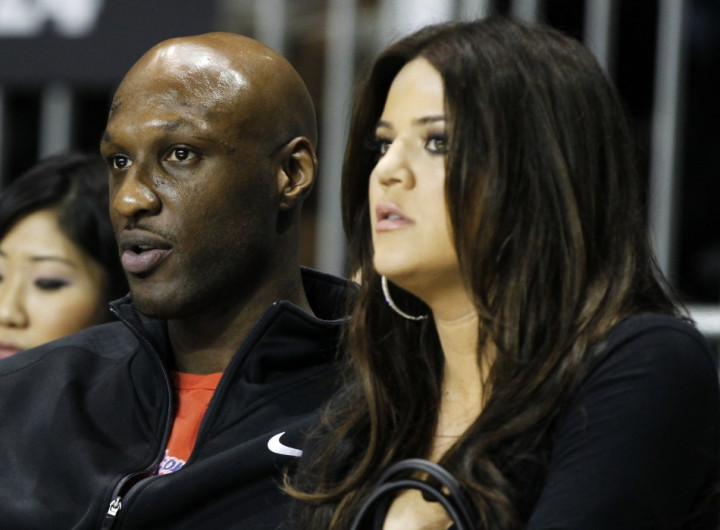 Bruce Jenner is reportedly beseeching American reality television star Khloe Kardashian to give Lamar Odom another chance.
According to a report in Hollywood Life, the former Olympic star "had a heartfelt conversation with Khloe and literally begged her to take Lamar back."
The 30-year-old Keeping up With The Kardashians star filed for divorce from the 34-year-old professional basketball player on 13 December, after four years of marriage, citing irreconcilable differences.
Kardashian and Odom's marriage first hit the rocks when a video surfaced, showing him rapping about how he cheated on her. He was also allegedly not willing to take professional help for his drug addiction.
"Bruce is playing match maker and trying to level with Khloe. He thinks she should take Lamar back. Despite all the cheating, alleged drug use and his NBA career loss, Bruce still thinks Lamar's good for Khloe and he let her know that," a source told the website.
"He loves John Wooden. He threw a Wooden line at her and told her 'if you don't have time to do it right, when will you have time to do it over?'
"He tried to convey to Khloe that mistakes happen in relationships and that forgiveness is most important," the insider went on. "He told her 'you and Lamar are still so very young, there's still time to make it work.'"
Kardashian started dating rapper French Montana in April. However, it was reported that the two have since split.
However, in a recent interview with Us Weekly at Power 105.1's Powerhouse 2014 in New York City, Montana said he is hoping to rekindle his romance with Kardashian.
"Our relationship is – you break up you make up, you break up you make up," Montana said. "We went through that a couple times. You never know."