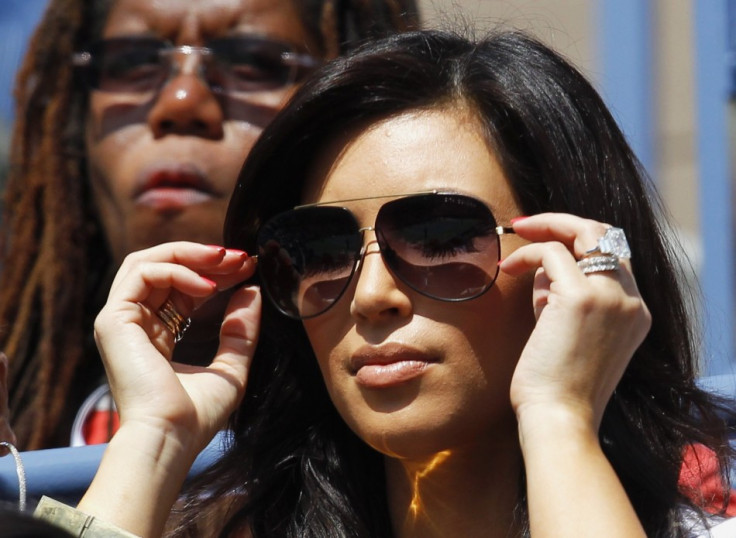 American reality television star Kim Kardashian is expected to make a first official appearance since giving birth to daughter North West in June, on her mother's new talk show, Kris. And the 32-year-old model/actress is eager to lose her post-pregnancy weight.
According to US magazine, the new mother has already lost 20lbs (she gained 50lbs during pregnancy) and is inspired by pop diva Beyoncé Knowles, who regained her svelte pre-pregnancy figure only weeks after giving birth to daughter Blue Ivy Carter in January last year.
"Kim can't lose the weight fast enough, and she's frustrated she can't exercise yet. She really looks up to Beyoncé," a source clarified.
The star of Keeping Up with the Kardashians is training with celebrity fitness adviser Tracy Anderson. The 38-year-old American fitness expert and author has a number of other famous mothers on her client list, including singer Madonna, actress Gwyneth Paltrow and socialite Nicole Richie.
"It's a tough time, and a lot of women feel like it's a huge mountain to climb to get back, but Kim, surprisingly, has had the totally opposite reaction to other moms," Anderson explained, adding, "She's like, 'We're going to be so good. its fun, I feel great!' She just loves the whole process."
"From our talks during her pregnancy, I thought she was going to be really concerned [about her weight] once the baby was out, but she's just not ... She's in baby heaven. She's excited to get started, but she's really calm about it all," the trainer added.
Kardashian, according to Anderson, will focus on regaining muscular structure.
"In the beginning, it is key getting the deep abdominal muscles back and making sure that you get the strength back in the right layers. She's not going to be doing any typical crunches or anything like that," she explained.
The new mother is expected to hit the gym four times a week before increasing the routine to six days a week.
"She promised me she would be the best student ever, and I promised her that I would do it personally for her, that I would go to her myself and get her back. Kim is super motivated. She's all in. Pregnancy is actually an opportunity for women to look better than ever. And [Kim] will," Anderson concluded.