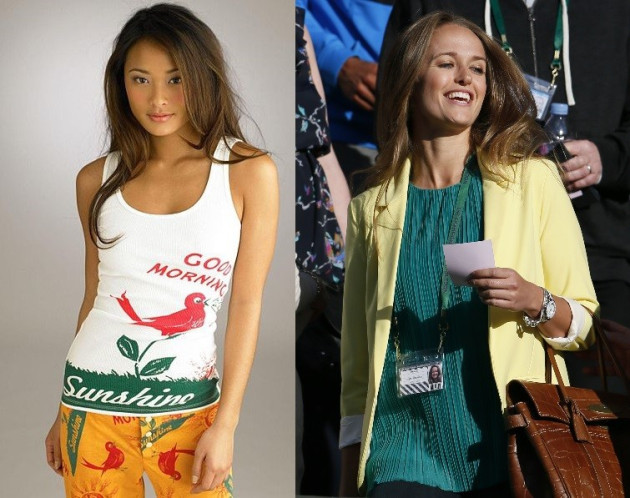 As Andy Murray prepares to battle Fernando Verdasco for a place in the Wimbledon semi-finals, style wars looks set to take place off the court.
Murray's long-term girlfriend Kim Sears will face Verdasco's model partner Jarah Mariano to become the most modish spectator at Wednesday's match.
Sears, 25, an artist who paints animals, is regularly seen attending Murray's matches and is often championed for her fashion choices.
She also recently won the 'best hair at Wimbledon' title in a poll run by hair care company Fabriah.com. Rafael Nadal's girlfriend Maria Perello came in second place, followed up by Novak Djokovic's love Jelena Risitc.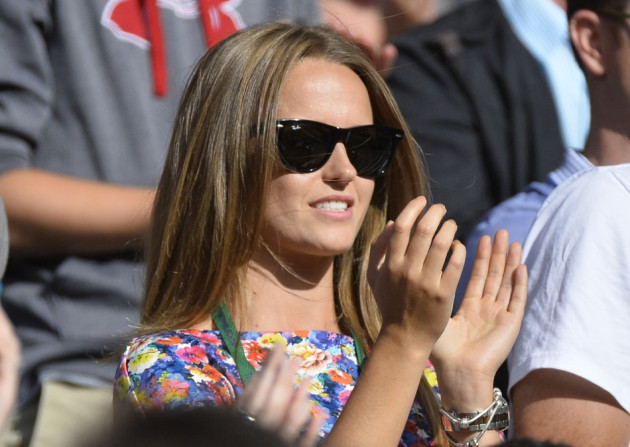 Francesca Davies, spokeswoman for Fabriah.com, told Hello! magazine, "Kim Sears has rightly been crowned as the top Wimbledon WAG with the best hair. She always looks so effortlessly gorgeous and her hair is so healthy, bouncy and shiny.
"The tennis wives and girlfriends always look immaculate and bearing in mind they can sit around a tennis court for hours, their hair looks amazing. Most of us I'm sure would end up with a frizzy mop after a mix of rain, sunshine and more rain."
Meanwhile Mariano, 28, a Hawaiian national who lives in New York, models for Victoria's Secret, Abercrombie & Fitch, Armani Exchange and Levi's. She has also appeared in Vogue, Vanity Fair and Sports Illustrated. She has reportedly been dating Verdasco since 2010.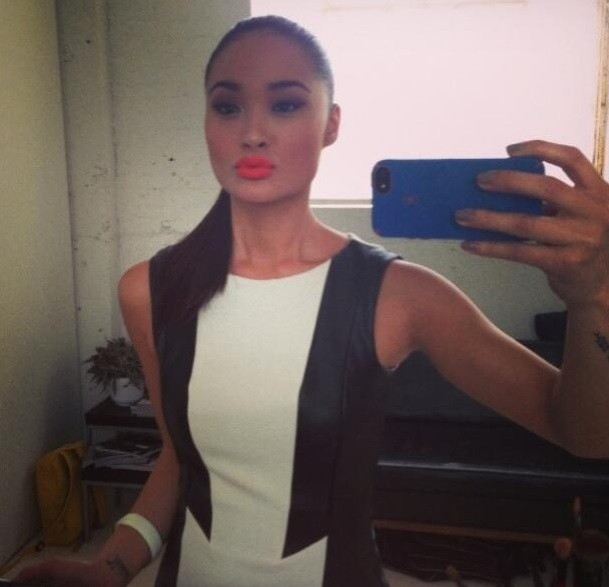 Murray will play Verdasco on Centre Court at 4pm on Wednesday afternoon. The pair have never played one another on grass before, but Murray has beaten Verdasco eight times out of the nine matches they have previously played.
Before the match, Murray said he was not worried about his opponent being left-handed, which can be difficult for some players: "I don't mind playing left-handers. I grew up playing with my brother, so it doesn't normally take me that long to adjust. It's just the serve that takes me a while."
He also said he was surprised that Verdasco had fallen so far in the tennis rankings, with the Spaniard going from being one of the top 10 seeds down to 54th.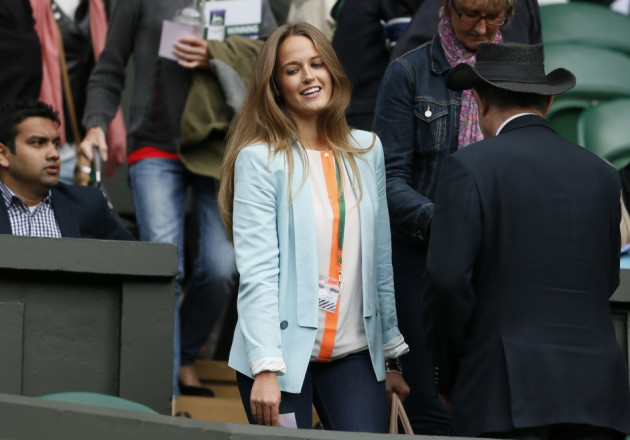 Speaking about Wednesday's match, Todd Martin, two-time Wimbledon semi-finalist told the BBC: "Although I sense Murray is mentally stronger than he's ever been before, I also think Verdasco is awfully dangerous.
"He likes this surface, he's obviously playing well and he's rejuvenated by a new racquet and a new coach. So Murray has a lot to be concerned about, but he also needs to walk out on the court very confident in himself. He's the better player and he should know it.
"Verdasco has to try to be as left-handed as possible. Murray returns brilliantly, but Verdasco has to get the court opened to the backhand and then attack the forehand. Once he gets a look at his own forehand, he should be as aggressive as possible.
"I would say Murray in four sets, maybe three, but if he lets Verdasco stick around long enough to get some confidence, then it's one of those matches that is not a foregone conclusion."