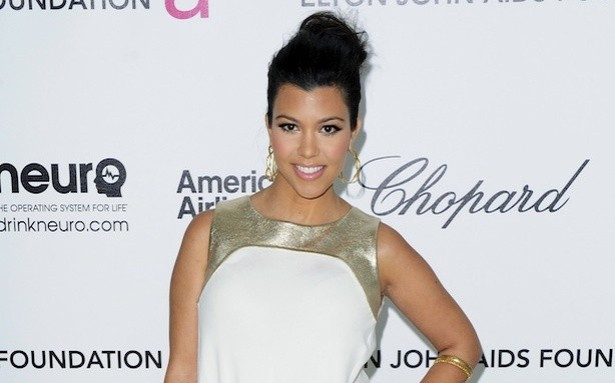 Kourtney Kardashian has been accused of sexualising her baby daughter after dressing her in a leopard-print bikini.
The 34-year-old reality star, who is Kim Kardashian's older sister, sparked controversy after she was spotted splashing around a Miami swimming pool with one-year-old Penelope, who was wearing a string bikini.
The images posted online show the little girl smiling and enjoying the water as her mother holds her hands and helps her float along. Penelope appears not to be wearing a swim diaper in the hotel pool.
Kardashian has since found herself at the centre of an internet debate over her choice of attire for her daughter.
While some claimed Penelope was being over-sexualised, others insisted that it was innocent and the mother-of-two should be entitled to dress her daughter in whatever she wants.
"That bikini is gross and sexualises a little child! Cover her up for the love of Moses! We get it - you people need the media and feed off of it but teach your children some morals!" one unimpressed comment read.
"Why why why why whyyyyy would she do that!!!!" another critic added.
Yet another wrote: "The bikini is not something that I would choose for a baby to wear, but there's definitely nothing offensive about it. It's just a matter of personal taste."
Kardashian enjoyed a family day out with her partner Scott Disick, their daughter and son Mason, three.