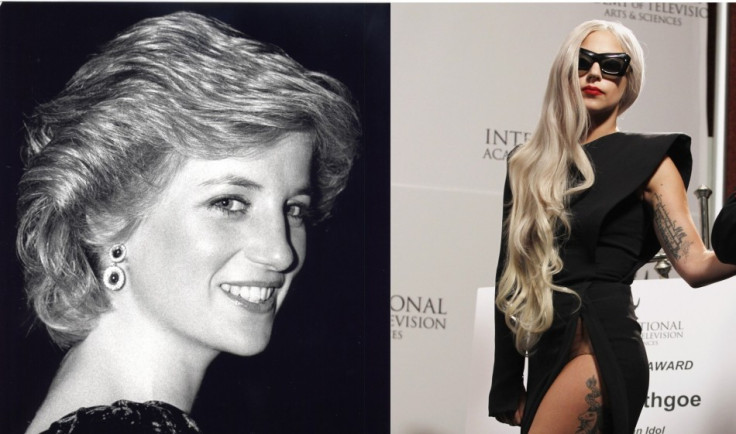 Lady Gaga fears that her fame will kill her and that her death will be similar to that of Princess Diana.
The pop star claims she has been besieged by dreams about meeting the same fate as the late princess, who died at the age of 36 as a result of injuries sustained in a car crash in Paris in 1997 after being chased by paparazzi.
Now The Fame Monster singer is set to release a single about Diana, whom she termed a "martyr for fame".
According to the Sun, a source close to the U.S. superstar revealed that the seemingly confident Gaga actually sees herself as a "pop version" of Diana.
The source said: "Gaga has always been absolutely fixated on Diana and sees herself as a 21st-century incarnation of her. She knows she is almost as recognisable as Diana and is hounded by photographers and fans on the same level.
"Gaga has had dreams about dying the same way as her and has genuine fears that her fame could literally kill her, either in a chase or at the hands of crazies."
The 25-year-old singer has made no secret of her 2009 hit Paparazzi stemming from Diana's tragic death, with Gaga saying at the time: "Diana was the most iconic martyr of fame. She died because of it."