Laila Khan's Murder Could Have Been Premeditated, Say Police Investigating Bollywood Star's Death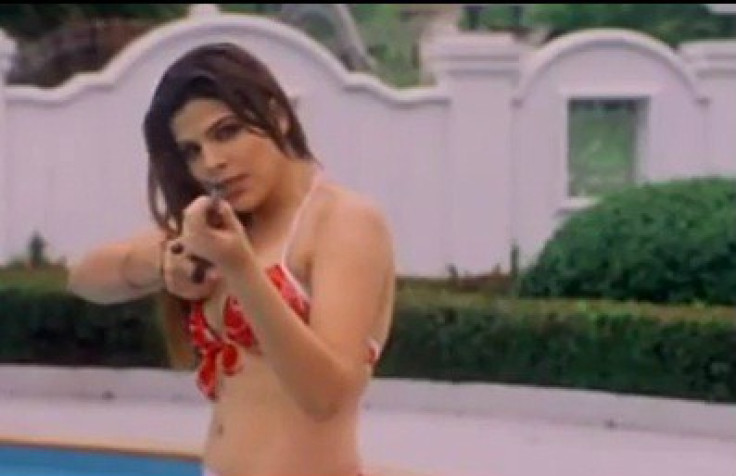 Indian agencies suspect the "Waffa" actress of having terror links
Youtube
Police investigating the murder of Bollywood star Laila Khan and her family say they now believe the murders could have been planned in advance, and were not a spontaneous act as first thought.
On 9 July Parvez Tak, Khan's stepfather, confessed to the murders after police recovered six skeletons near a farm at Igatpuri, in the western Indian state of Maharashtra. Tak said that, on 8 February 2011, he killed Khan's mother, Saleena, in a fit of rage, before killing her five children because they had witnessed him commit the act.
In his confession, Tak said he became involved in a heated argument with Saleena because she had given her second husband power of attorney over her properties, and was planning to move with the rest of the family to Dubai - even though he did not have a passport and thus could not join them.
However police sources have subsequently said that, following close examination of the sequence of events leading up to the murders, they believe Tak was executing a careful plan to wipe out Khan's entire family.
It is now thought that Tak began to carry out his plan in December 2010, when he fired the watchman at the Igatpuri farm, and replaced him with a loyal personal associate, Shakir Hussain Wani.
Furthermore, according to a police official. "Tak had been consistently calling Laila and [her sister] Azmina, insisting they come [to the farmhouse]. Laila seemed to be disinterested and kept on postponing it.
"Tak, along with Saleena, finally came down on February 7 to pick up Laila and her siblings, and they agreed to go to the farmhouse."
Police are now searching for Shakir, who is thought to have abetted Tak's murders by attacking several family members with a knife, and absconding with Tak in the aftermath.
Deepak Patangre, the inspector who is leading the investigation, told reporters: "Prime facie, the sequence of events have forced us to believe that the murders could be premeditated. But it is too early to say, as our investigation is [still] in progress."
© Copyright IBTimes 2023. All rights reserved.