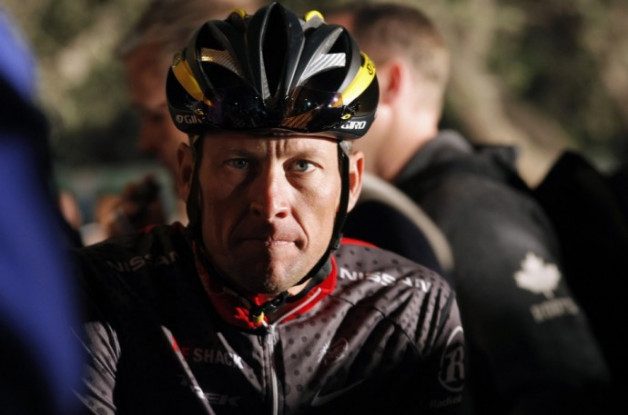 A New York Times report has indicated that disgraced cyclist Lance Armstrong may have a change of heart and confess to the use of performance-enhancing drugs.
The legal implications of such a move have set the sports world ablaze with speculation.
Armstrong, 41, is banned for life from competing in events sanctioned by the World Anti-Doping Agency (WADA) or the US Anti-Doping Agency (USADA), with his competitive wins since 1998 expunged from the record. The latter body condemned the former champion in a damning 1,000-page report which accused him of running a well organised and established doping network.
WADA director general David Howman said his organisation had received no approach from the cyclist, but did tell New Zealand's Sunday Star Times he had an "open line" should the seven-time Tour de France winner wish to get in touch.
The New York Times quoted an anonymous source as saying that "according to several people with direct knowledge of the situation," Howman may soon get that call. The report claimed Armstrong has already met with USADA chief executive Travis Tygart.
"WADA hasn't, and I haven't, had any approach from Armstrong or his legal team," Howman said. "The information [in the New York Times] didn't come from me. I don't know where it came from.
"I've not met [Armstrong] but I'm happy to be approached and engaged, I've got an open line. It would be senseless to say otherwise."
Armstrong is thought to be keen to return to some form of competition, and had become heavily involved in triathlons before the ban. A confession could open the door to a return to some form of action, but the path would be littered with complications.
"He will only be able to compete again were his life ban to be altered," Howman said. "The only thing I can think of is that he and his legal team would have to make an application to those who are responsible for imposing the life ban for a re-hearing.
"I'd expect that any re-hearing would have to be based on information obtained in a sworn statement. [Armstrong might say] 'Here's what I can tell you, here's what it all is. Can you, please, as a result of this, reconsider the sanction?'"
One obstacle to any confession is that Armstrong has previously denied any wrongdoing under oath. Though it is thought that the statute of limitations would protect him from charges of perjury in the event of a confession, other legal battles could prove ruinous.
Abandoned by previously loyal sponsors and even forced to resign from the board of the Livestrong charity he founded in 1997, he also faces a federal whistleblower lawsuit filed by his former team-mate Floyd Landis, claiming fraud against the US Postal Service team over its alleged misuse of sponsorship monies.
Among others waiting to have their day in court are a Dallas, Texas, promotions company looking recover millions Armstrong received for his Tour de France wins. The company - which tried to withhold bonuses to Armstrong in 2004 because of doping allegations - was later forced to pay him $7.5 million.
As speculation raged, Armstrong's attorney Tim Herman denied the cyclist has reached out to Tygart or Howman.
"When, and if, Lance has something to say, there won't be any secret about it," he said.