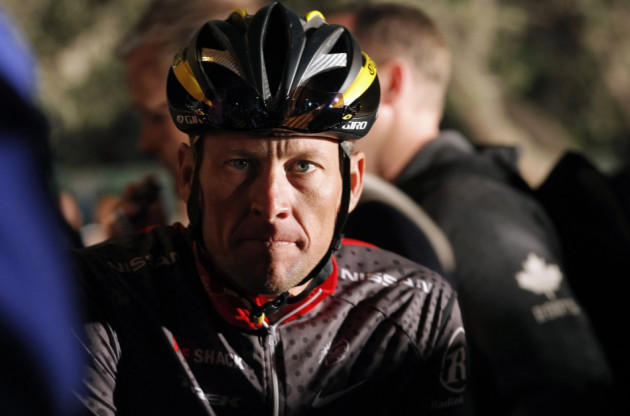 US cycling star Lance Armstrong has decided to end pursuing the doping charges levelled against him by the US anti-doping agency (USADA), calling the accusations as "nonsense".
Armstrong announced his decision to drop fighting the charges in a statement.
"There comes a point in every man's life when he has to say, 'Enough is enough'. For me, that time is now," said Armstrong.
"I have been dealing with claims that I cheated and had an unfair advantage in winning my seven Tours since 1999."
"The toll this has taken on my family and my work for our foundation and on me leads me to where I am today - finished with this nonsense."
Armstrong maintained that he passed hundreds of drug tests that proved his innocence during his enviable run in Tour titles from 1999-2005.
USADA chief Travis Tygart responded to Armstrong's decision as "heartbreaking", Reuters reported.
The 40-year-old faces a life ban on professional cycling from USADA and the agency is also planning to strip him of his seven Tour de France titles.
Armstrong was accused of using banned substances including the blood-booster EPO, steroid and blood transfusions to improve his performances as back as 1996.
USADA called Armstrong a "ring- leader" in systemic doping in his Tour de France winning teams.
However, Armstrong disputed the power of USADA to strip him of his titles and called the charges an "unconstitutional witch hunt".
"USADA cannot assert control of a professional international sport and attempt to strip my seven Tour de France titles. I know who won those seven Tours, my teammates know who won those seven Tours, and everyone I competed against knows who won those seven Tours," he said.
The claims of USADA that at least 10 of Armstrong's teammates were ready to testify against him were rubbished by him as a result of "corrupt inducements" offered to them by the agency.
The International Cycling Union, the cycling governing body which backed Armstrong's legal challenge against USADA accusations did not offer any comment on its position on the latest development.
Armstrong survived a life-threatening testicular cancer and retired from professional cycling in 2005 but made a comeback in 2009 Tour de France, only to retire again in February 2011.