Armstrong Legacy in Tatters after USADA Revelations [VIDEO]
Lance Armstrong led biggest doping conspiracy in sporting history, according to report by US Anti-Doping Agency
Lance Armstrong's legacy as the greatest cyclist in the illustrious history of the Tour de France is hanging by a thread after the US Anti-Doping Agency accused the seven-time yellow jersey winner of leading 'the most sophisticated, professionalised and successful doping programme that sport has ever seen'.
Armstrong, despite furiously rejecting a myriad doping accusations, was stripped of his seven tour titles won successively from 1999-2005 by the USADA in August, but the agency have now produced a comprehensive report to leave the 41-year-old's reputation in tatters.
Evidence from 26 witnesses, including 11 fellow riders from the US Postal Service Team, banking records exposing payments of $1m to Dr Michele Ferrari, whom Armstrong denied any professional involvement with under oath, email exchanges between the pair as well as extensive scientific evidence including analysis of the American's blood test, has led to the USADA charging him with six separate offences.
They include the use of banned substances, the trafficking of drugs, the administration of drugs to fellow cyclists and contributing to the most rigorous and thorough cover-up in modern-day sporting history.
After returning to cycling having being diagnosed with cancer in 1996, the myth that portrayed Armstrong as a brave sportsman who rose from adversity to the peak of sporting achievement has been firmly extinguished while the relevations are a signficant victory in the fight against doping in sport.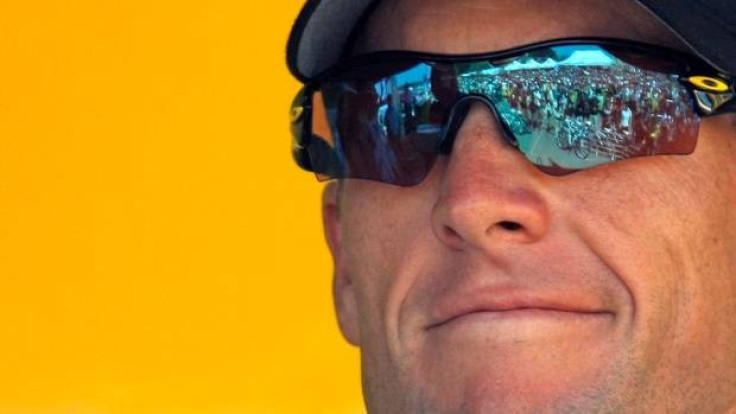 "USADA has found proof beyond a reasonable doubt that Lance Armstrong engaged in serial cheating through the use, administration and trafficking of performance-enhancing drugs and methods and that Armstrong participated in running in the US Postal Service Team as a doping conspiracy," the report read.
"His goal led him to depend on EPO, testosterone and blood transfusions but also, more ruthlessly, to expect and to require that his teammates would likewise use drugs to support his goals if not their own," the report said. "The evidence is overwhelming that Lance Armstrong did not just use performance enhancing drugs, he supplied them to his teammates."
"It was not enough that his team-mates give maximum effort on the bike, he also required that they adhere to the doping programme outlined for them or be replaced.
"He was not just a part of the doping culture on his team, he enforced and re-enforced it. Armstrong's use of drugs was extensive and the doping programme on his team, designed in large part to benefit Armstrong, was massive and pervasive."
The cyclist turned triathlete Armstrong refused to challenge the latest doping charges, an admission of guilt in the eyes of the USADA, but his lawyer Sean Breen says the government funded report is simply a witch hunt.
"Ignoring the 500-600 tests Lance Armstrong passed, ignoring all exculpatory evidence, and trying to justify the millions of dollars USADA has spent pursuing one, single athlete for years, USADA has continued its government funded witch hunt of only Mr. Armstrong, a retired cyclist, in violation of its own rules and due process, in spite of USADA's lack of jurisdiction, in blatant violation of the statute of limitations, and without honoring UCI's demand to produce the entire USADA "file" for an independent review and decision as mandated by national and international rules."
The 11 former teammates of Armstrong, who gave strong and compelling evidence to the USADA, which included several admitting their own guilt of doping, have been confirmed as Frankie Andreu, Michael Barry, Tom Danielson, Tyler Hamilton,George Hincapie, Floyd Landis, Levi Leipheimer, Stephen Swart, Christian Vande Velde, Jonathan Vaughters and David Zabriskie.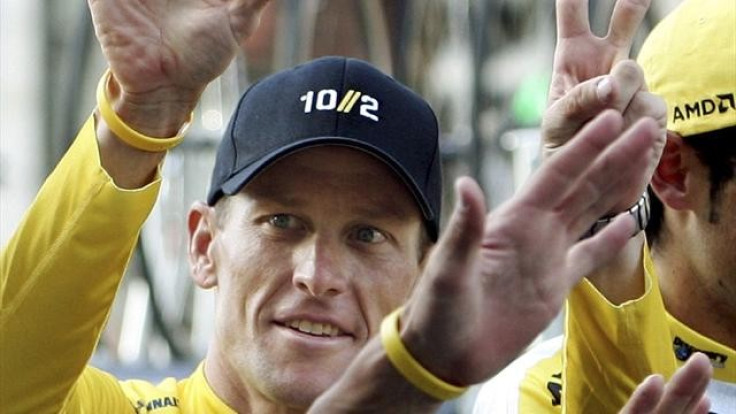 The USADA condemned Armstrong's refusal to testify along with his USPS teammates.
"Witness after witness would have been called to the stand and witness after witness would have confirmed the following: That Lance Armstrong used the banned drug EPO," the report said.
"That Lance Armstrong used the banned drug Testosterone. That Lance Armstrong provided his teammates the banned drug EPO. That Lance Armstrong administered to a teammate the banned drug Testosterone.
"That Lance Armstrong enforced the doping program on his team by threatening a rider with termination if he did not dope in accordance with the plan drawn up by Dr. Michele Ferrari. That Lance Armstrong's doping program was organized by Dr. Ferrari.
"That Lance Armstrong pushed his teammates to use Dr. Ferrari. That Lance Armstrong used banned blood transfusions to cheat. That Lance Armstrong would have his blood withdrawn and stored throughout the year and then receive banned blood transfusions in the team doctor's hotel room on nights during the Tour de France.
"That Lance Armstrong surrounded himself with drug runners and doping doctors so that he could achieve his goal of winning the Tour de France year after year.
"That Lance Armstrong and his handlers engaged in a massive and long running scheme to use drugs, cover their tracks, intimidate witnesses, tarnish reputations, lie to hearing panels and the press and do whatever was necessary to conceal the truth."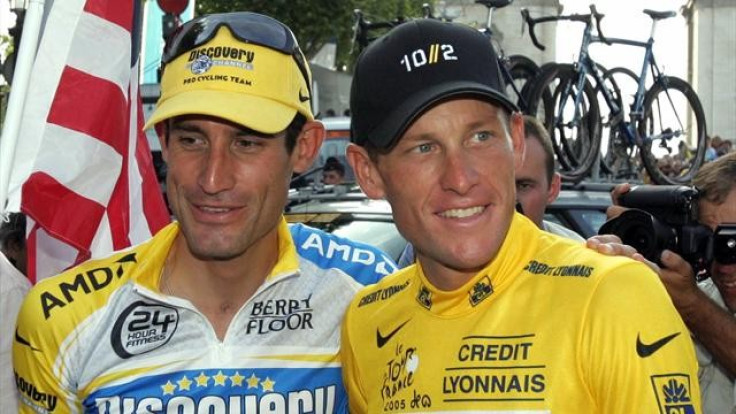 The report has been submitted to the International Cycling Union, the World Anti-Doping Agency and the World Triathlon Corporation.
"The UCI will examine all information received in order to consider issues of appeal and recognition, jurisdiction and statute of limitation, within the term of appeal of 21 days, as required by the World Anti-Doping Code," the world governing body for cycling said.
"WADA welcomes the fully reasoned decision from the US Anti-Doping Agency (USADA) with respect to the Lance Armstrong case, and confirms that we will now, as with all cases, carefully consider its contents and the voluminous accompanying evidence," the World Anti-Doping Agency said.
"The process followed by USADA has at all times been appropriate and careful, and in compliance with the World Anti-Doping Code (Code). Union Cycliste Internationale (UCI) now has 21 days to determine whether it wishes to appeal the case. Thereafter, WADA has a further 21 days to determine whether we will exercise our independent right of appeal.
"In the interim, it is obviously inappropriate for us to make further comments.
"We would like to commend USADA for having the courage and the resolve to keep focused in working on this difficult case for the sake of clean athletes and the integrity of sport."
© Copyright IBTimes 2023. All rights reserved.