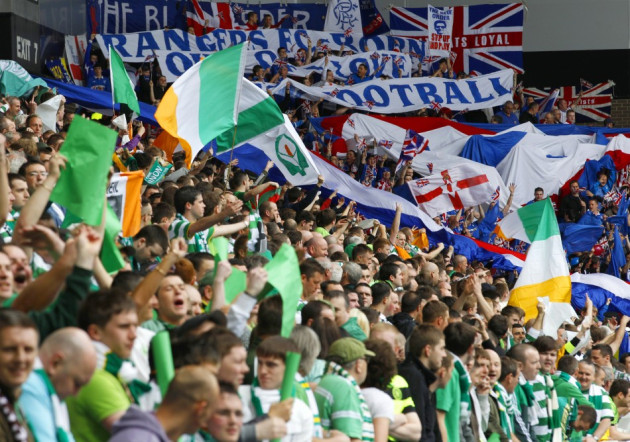 A new law designed to punish those who take part in religious hatred associated with football has come into force in Scotland.
The Offensive Behaviour at Football and Threatening Communications (Scotland) Act 2012 has created two new offences, which both carry maximum penalties of five years and an unlimited fine.
The first offence targets hateful, threatening or otherwise offensive behaviour at and around football matches and covers singing sectarian songs, a common occurrence during games between Rangers and Celtic.
Threatening posts or internet messages aimed at stirring up religious hatred are also targeted.
Minister for community safety and legal affairs Roseanna Cunningham said the majority of Scottish football fans had nothing to fear from the new legislation.
"This legislation will have no impact on the banter and passionate support that goes hand in hand with supporting football teams," she said.
"It is not about discouraging the competition and rivalry that is the lifeblood of football, it is about eradicating sectarianism and other unacceptable expressions of hate from our national game.
"These new laws make it very clear that religious hatred will no longer be tolerated and there should be no mistake that those who promote sectarianism will feel the full force of the law."