Last week, the Los Angeles Lakers won the NBA championship for the first time in ten years. Finals MVP LeBron James shared a bittersweet massage to the late great Kobe Bryant, saying "Hope I'm made you proud my brother!! Love and miss you Champ!!"
LeBron took to Instagram to share the poignant message alongside a photo of himself looking pensive while holding a jersey with Bryant's name and number on it. He also shared a photo of the Larry O'Brien trophy and a collage of photos of himself with the late Lakers legend alongside the quote "I promise you, I'll continue your legacy man!"
It may be remembered that LeBron had promised to continue Bryant's legacy after the latter unexpectedly passed away in a helicopter accident on January 26, 2020. This year's NBA championship carried that much extra weight for the Lakers, who wanted to win it in memory of their fallen legend.
Following Bryant's death, the Lakers started wearing a patch featuring his initials. Later in the playoffs, they also started wearing "Black Mamba" jerseys, which were designed by Bryant himself prior to his death.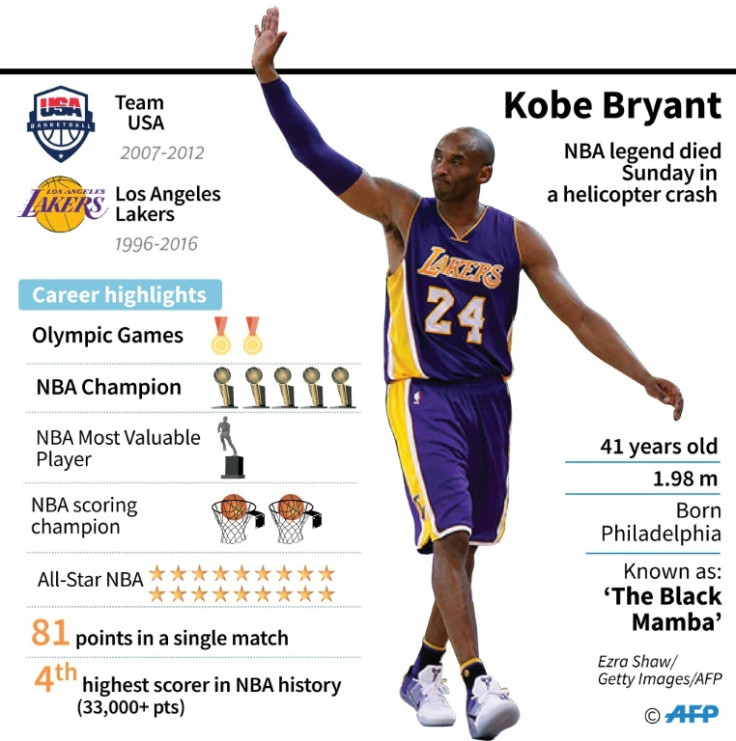 "I mean, every time you put on purple and gold, you think about his legacy," said James, in an interview shared by Marca. "You think about him and about what he meant to this franchise for 20-plus years, and what he stood for both on the floor and off the floor. What he demanded out of his team-mates and what he demanded out of himself. We have some similarities in that sense," said LeBron.
Kobe Bryant died aged only 41, after having won the NBA championship with the LA Lakers five times. He was also named Finals MVP two times and became the regular season MVP once. This year, the regular season MVP crown was taken by Milwaukee Bucks star Giannis Antetokounmpo. However, LeBron did take the Finals MVP title.
Bryant appeared in the All-Star game 18 times, with LeBron trailing close behind with 16 appearances.