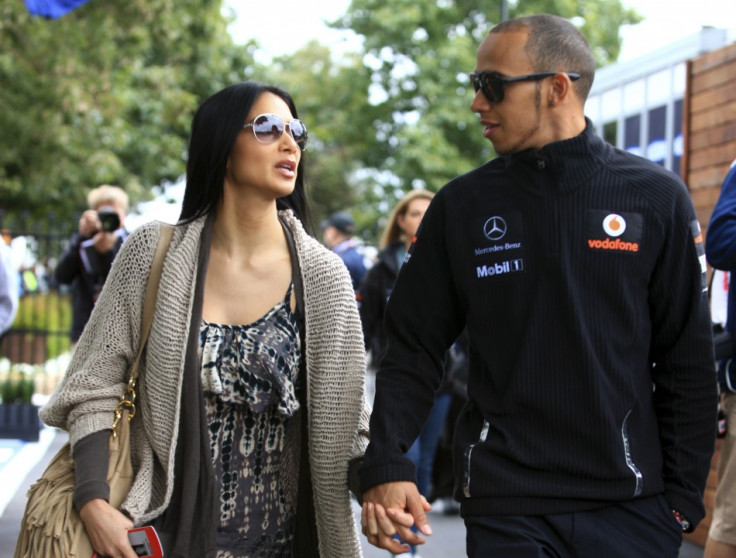 Lewis Hamilton has confessed that he is still in love with ex-girlfriend Nicole Scherzinger, sparking hopes of a reunion in the near future.
The 26-year-old Formula 1 driver revealed that the pair may be getting back together following their shocking split last month.
Speaking to The Mirror, he rubbished reports that he and the X Factor USA judge were no longer friends: "We still have very, very strong feelings for each other," he said.
"It's still very early days. Who knows? Maybe we'll be together in the future."
Despite their split, the pair were pictured in Los Angeles earlier this week during what appeared to be a tense moment.
The driver has now revealed that there was more to their awkward meeting than what meets the eye.
He told the paper: "You didn't catch us at the best of times. But what you didn't see is that we had a really good week. We had a couple of really nice lunches together and that day we had a really nice dinner together."
The couple reportedly chose to call it quits on their four-year relationship after Nicole, 33, said she wanted to the start a family and the McLaren driver admitted that he was not ready to be a father.